News
420 who's who in Kelowna
Published on May 31, 2019 by David Wylie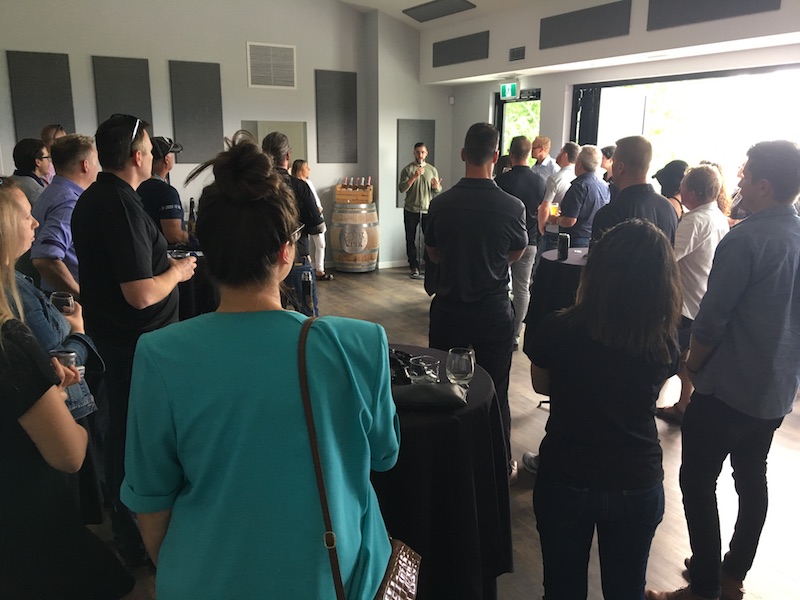 The 420 Business Network, representing members of the Okanagan's burgeoning cannabis industry, met at a Kelowna winery Thursday evening.
The event began at 4:20 p.m. at The Vibrant Vine in East Kelowna, where about 60 people, including licenced producers, retailers, extraction equipment manufacturers, packaging designers, marketers, beer makers, chefs, journalists and uniform suppliers rubbed shoulders, sipped wine and feasted on a smorgasbord of food.
"I've been doing these kinds of events in Alberta now for four years," says organizer Stephanie Ostrander.
"What I saw from these events was how successfully we could bring the community together to work together as a strong industry."
Ostrander, who is an account manager for Keystone Labs, says the Alberta events connected companies. Members of the Alberta group eventually became a strong voice during legalization, urging the provincial government to allow private cannabis retail stores.
She says Starbuds has been a big sponsor of both Kelowna events.
This week's networking event was also made possible by BlueSky Organics, Vitalis Extraction Technology and Cannabis Licence Experts in Ontario.
Vitalis strategic accounts manager Lucas Simon told the group the Kelowna-based cannabis equipment manufacturing company has nearly 100 employees and has been shipping two or three of its CO2 extraction systems every week.
The company is getting a lot of calls with the upcoming legalization of edibles and concentrates this fall.
We won a prize!
The oz. won the big door prize of the night from BlueSky Organics — a pretty sweet organic craft cannabis kit that has all the essentials to grow at home. We'll keep you updated on our little legal grow.
We hope to glean some wisdom from Cannabis Sommelier, who has his own four little plants.
Here are photos from the event:
---
© Copyright 2019 Okanagan Z. | About the oz.
Report a Typo or Inaccuracy
We strive to avoid typos and inaccuracies. However, on occasion we make mistakes. We value your contributions and help in correcting them.