News
Alien Jelly first drop in BZAM partnership with FRESH
Published on June 29, 2022 by oz. staff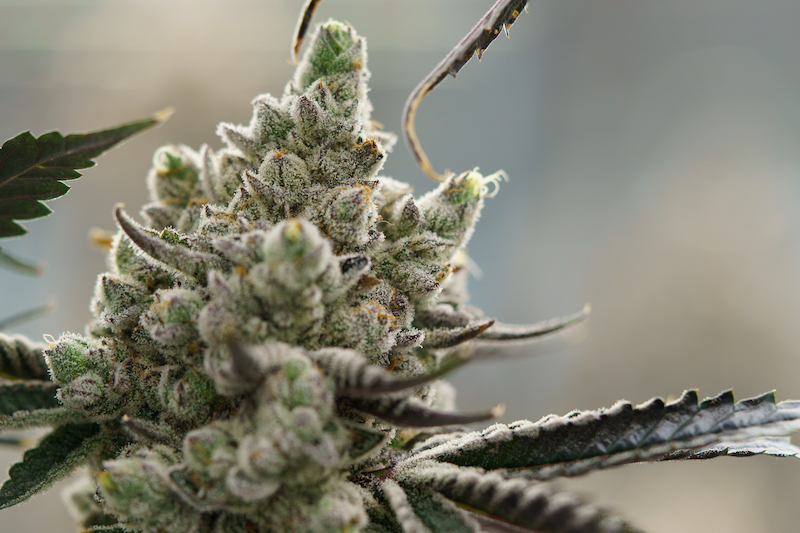 Vancouver Island grower, Island Canna, is behind the frosty, extra-large buds found in FRESH's Alien Jelly—the first drop in a new partnership between the craft grower and BZAM Cannabis.
The limited-release strain comes from the 'father of BC God Bud,' grower Traviss Graham.
"The pheno we chose really expresses the aroma of Jelly Donut, and the incredibly large bud structure from our Alien Cookies line," says Graham, who is VP of cultivation at FRESH. "It fills the whole facility with a sweet aroma."
  • RELATED: Dunn Cannabis teams up with BZAM
Alien Jelly is a cross of Alien Cookies and Jelly Donut with THC levels in the mid- to high-20s. It's the result of a successful pheno-hunt that produced big purple-tinged buds covered in trichomes.
FRESH's partnership with BZAM Cannabis is similar to its relationship with Dunn Cannabis, allowing Graham and his team at Island Canna to focus on genetic development and craft cultivation, while BZAM takes care of marketing, sales, and distribution.
BZAM Cannabis is based in Vancouver. The brands under its umbrella include BZAM, ness and TABLE TOP.
---
© Copyright 2022 Okanagan Z. | About the oz.
Report a Typo or Inaccuracy
We strive to avoid typos and inaccuracies. However, on occasion we make mistakes. We value your contributions and help in correcting them.