News
'Father of Cannabinoid Research' Raphael Mechoulam dies
Published on March 10, 2023 by David Wylie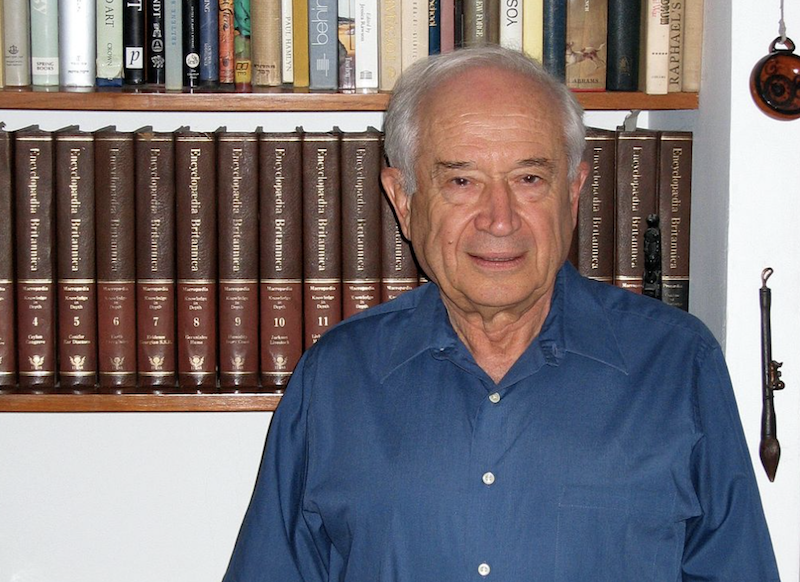 Widely revered as the 'Father of Cannabinoid Research,' Raphael Mechoulam has died at his home in Jerusalem at the age of 92.
His ground-breaking discoveries related to the chemistry and pharmacology of cannabinoids—including the identification and synthesis of THC and the discovery of endocannabinoids, said the International Cannabinoid Research Society.
"Raphi's research significantly impacted our understanding of the endocannabinoid system, its importance, and the therapeutic potential of cannabis. His work paved the way for the development of new drugs and treatments in a range of medical conditions, including chronic pain, epilepsy, and multiple sclerosis," says the ICRS.
He continued to actively pursue his research into his 90s.
Mechoulam died March 9.
Tributes poured in on social media as news of his death spread.
"This is a very sad day for me, for the science community and for the cannabis community. Professor Raphael Mechoulam, or as we called him Raphi, was one of the greatest scientists I ever met and was my teacher and mentor in many aspects. I truly believe he deserved a Nobel prize," says Dedi Meiri, an associate professor at Technion – Israel Institute of Technology.
"Today we lost a revolutionizer, legend, and extraordinary scientist. His discovery on THC has made revolution in the cannabis and health world," says Haitham Amal of The Amal Lab.
One of the greatest scientists in the field of cannabinoid research
Mechoulam was born in Bulgaria and emigrated to Israel in 1949 with his parents. He obtained a Master's degree in biochemistry in 1952 from the Hebrew University of Jerusalem and a PhD in chemistry from the Weizmann Institute in Rehovot. Mechoulam worked on his postdoctoral research at the Rockefeller Institute in New York before coming back to The Hebrew University of Jerusalem in 1965. There, he worked on his cannabinoid research, according to an article on the National Library of Medicine celebrating the researcher's 90th birthday.
"Throughout his research career in the cannabinoid field, Mechoulam has demonstrated time and again an amazing ability both to come up with exciting original and important ideas that have greatly helped to advance knowledge about cannabinoid preclinical and clinical pharmacology, biochemistry and medicinal chemistry, and to follow these ideas through with great effect," says the article, written by his colleague Roger Pertwee.
---
© Copyright 2023 Okanagan Z. | About the oz.
Report a Typo or Inaccuracy
We strive to avoid typos and inaccuracies. However, on occasion we make mistakes. We value your contributions and help in correcting them.