News
Gummies niche down into minor cannabinoids
Published on February 18, 2022 by David Wylie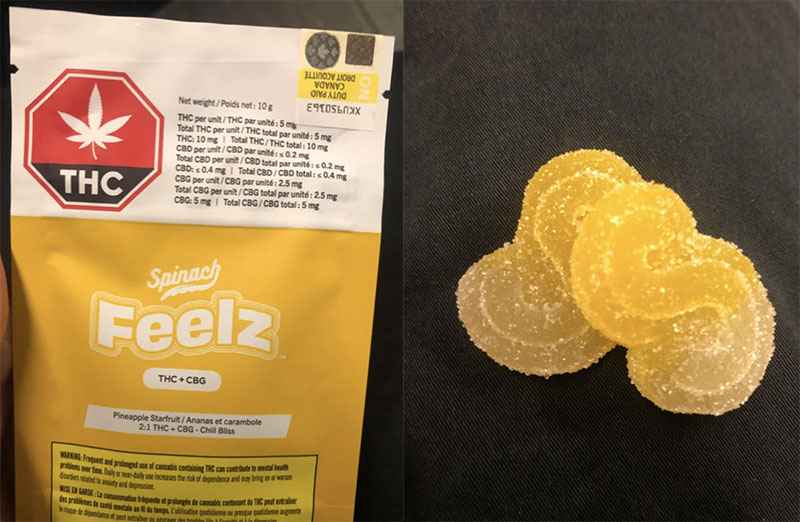 Minor cannabinoids are making their way into niche gummies.
Wana announced this week it's releasing gummies formulated for night-time use. Along with THC and CBD, the Quick Midnight Berry Indica gummies also contain CBN—which has sedating properties.
Indiva, which is the Canadian manufacturer and distributor for Wana, says the gummies also have a proprietary terpene blend.
"We recognize that quiet nights are important to Canadians, and with Wana Quick Midnight Berry's potential quick onset and unique CBN formulation, users can experience a new approach to night-time," says Leah Thiel, vice-president of marketing at Indiva, in a statement.
They launched in Ontario on Jan. 31, and will soon be found in BC, Alberta, Saskatchewan, and Manitoba cannabis stores.
CBG for the Feelz
Meanwhile, there's a new type Sourz gummies from Spinach, called Feelz Chill Bliss, has a 2:1 ratio of THC (10mg) and CBG (5mg).
"We are delivering on our ultimate goal to introduce exceptional products that will unlock the full potential of cannabis," says Kurt Schmidt, president and CEO of Cronos Group.
There are plans to produce a variety of  Spinach Feelz that feature rare cannabinoids in a wide range of formats.
The CBG in the gummies is derived from fermentation, and not through the cannabis plant. It's said to be the only cannabis gummy in Canada to feature cultured CBG
The company says the gummy is formulated to deliver a happy and relaxed experience.
They come in Pineapple Starfruit flavour and are available in Alberta, British Columbia, Manitoba, Ontario and Saskatchewan.
---
© Copyright 2022 Okanagan Z. | About the oz.
Report a Typo or Inaccuracy
We strive to avoid typos and inaccuracies. However, on occasion we make mistakes. We value your contributions and help in correcting them.