News
Shop local, smoke local at Downtown Cannabis
Published on February 4, 2022 by David Wylie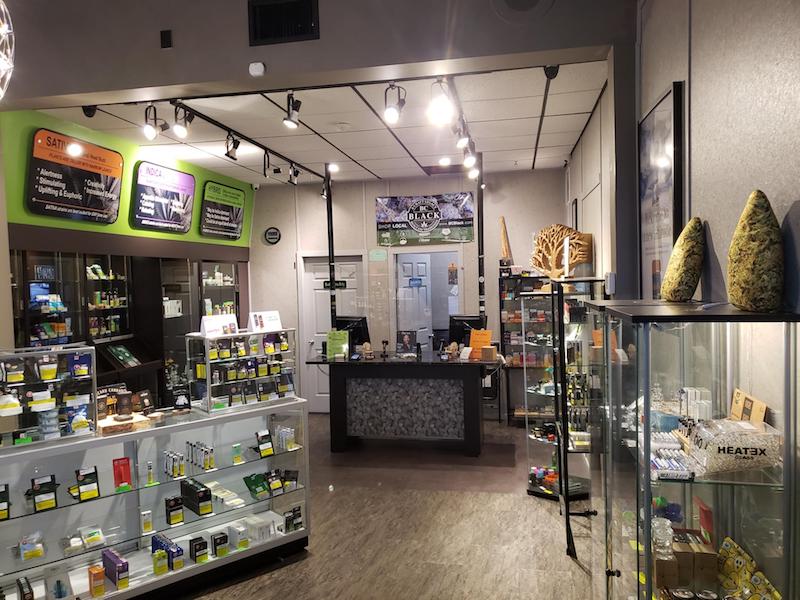 You'll find lots of small batch and locally grown flower at Downtown Cannabis in Salmon Arm.
"Right now the one that's really moving and bringing people in is Black Pearl from Cake & Caviar. There's such a big following for that here because it's so local and so good," Downtown Cannabis manager Dale Wertz tells the oz.
Cake & Caviar is grown by Habitat in Chase, BC.
"I come from legacy all my life so definitely supporting small batch and local," he says. "You'll always find BC Black and Cake & Caviar on the shelf when they're available."
In the drinks and edibles category Sourz gummies from Spinach and the Haus Mates 'beer' from Bedfellows stand out, says Wertz.
Also a top Downtown Cannabis crowd favourite is Zkittlez BX from BC Black, grown by StoneGrove. "It's 21% THC but it smokes higher than most strains I've had on the legal market in general. Those terps and the THC just work well," says Wertz.
Pre-rolls are also proving popular at the store.
"It doesn't matter if it's singles, 10-packs, threes, people love that convenience," he says.
Wanted: more 7-gram jars
Wertz says he hopes to see more seven-gram formats on the market.
"There's only a very small handful and whenever they're here you can't keep them on the shelf," he says.
Pistol and Paris, Spinach, and Organnicraft are some of the LPs that come in seven-gram formats.
"I can really see BC Black taking off. They have their new High Maintenance brand coming out—it's budget, but craft," he says. "I see that dominating the market in BC."
He also predicts more variety in pre-rolls.
"Support local and support small biz. That's where it's at and where it came from," he says.
Downtown Cannabis is located at 111 Lakeshore Dr. NE.
---
© Copyright 2022 Okanagan Z. | About the oz.
Report a Typo or Inaccuracy
We strive to avoid typos and inaccuracies. However, on occasion we make mistakes. We value your contributions and help in correcting them.