Reviews
Blackberry Breath Pre-rolls by Pistol and Paris
Published on February 10, 2022 by David Wylie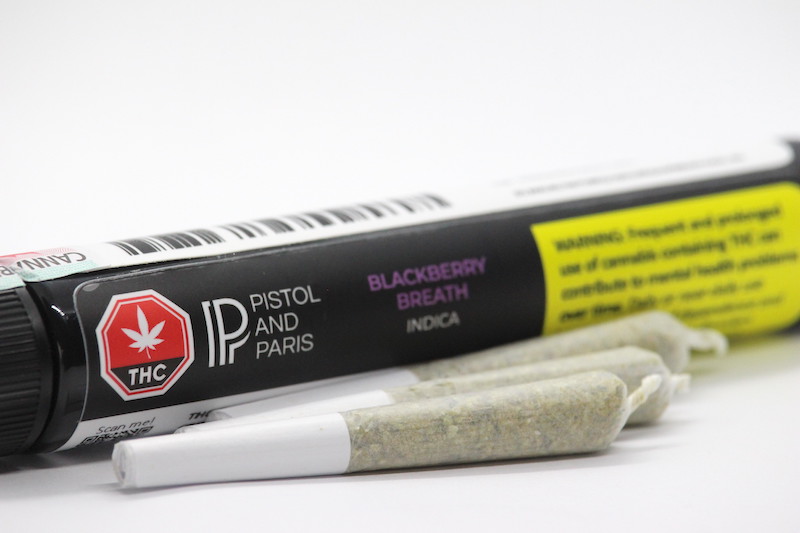 Blackberry Breath pre-rolls have one of the most beautiful and potent fruit smells of any flower I've tried so far. As soon as you pop the cap off them, they light up your senses with sweetness.
Labelled as an Indica, the pre-rolls burn almost white. The fruity sweet nose also comes through in the taste.
It's the kind of weed that makes you go, 'What was I doing again? Oh yeah, writing a review about Blackberry Breath.'
Grown by JBuds, an Indigenous-owned micro located in Summerland, Blackberry Breath registers at 21.2% THC and 1.27% Terpenes.
There's a QR code on the tube that links to more info on the Joint Venture Craft Cannabis website.
This is the second pack I bought at a local brick-and-mortar shop because I was so excited about the first one I smoked them all before photographing them—which is indicative of how much I enjoy it.
---
© Copyright 2022 Okanagan Z. | About the oz.
Report a Typo or Inaccuracy
We strive to avoid typos and inaccuracies. However, on occasion we make mistakes. We value your contributions and help in correcting them.