Features
Happy travels
Published on February 19, 2019 by David Wylie
8 great accommodations for holidaying with weed
Planning a road trip and looking for cannabis-friendly accommodations?
There's an Airbnb-style service for stoners called Bud and Breakfast that lets you search internationally for a weed-friendly place to stay.
"Cannabis is becoming normalized and weed tourism is taking off," says the company. "Vacations should be a time of relaxation, an opportunity to take part in your favourite activities without everyday worries. However, when one of those activities involves cannabis, the perfect vacation destination can be difficult to find."
Demand is up for accommodations where guests can relax and smoke a joint.
Those offering a place to stay are seeing that changing attitudes toward cannabis is affecting their business. To compete, they need to embrace the changing culture, says the company.
Here are eight of the listings that stood out to us as we browsed through what Bud and Breakfast has to offer:
Light up on the balcony and savour the view of Montevideo, the capital of Uruguay. The city has a bohemian, artsy vibe but the laid-back demeanor of a beach town. You can rent a room or suite in an art-deco style apartment in the centre of Montevideo's Old City quarter.
Situated on two acres in Hawaii, this one-bedroom cottage sits on the top perch of a tropical fruit orchard. The private cottage borders Hawaiian State Land and is perfect for a get-away feel, yet still close enough to walk to the quaint unspoiled town of Hawi.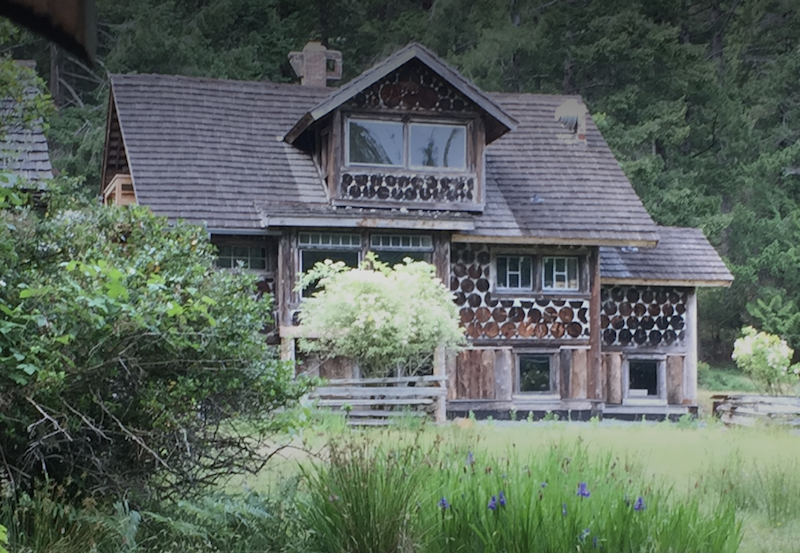 A cute historic property located on beautiful Lasqueti Island, BC, off the east coast of Vancouver Island. The home has an upstairs bedroom, large living space, kitchen and orchard. It's within walking distance to the ferry, pub/restaurant, playgrounds and beaches.
Beautiful views of the Selkirk Mountains, this home is located on a small acreage just outside New Denver, BC. It has a gorgeous pool and hot tub. The locals are friendly and often meet at the nearby pub and coffee shops.
A contemporary loft in Toronto's Downtown East neighbourhood, where you'll find food, cafes and entertainment. The place is decorated with eclectic and luxurious touches, including unique art and décor, the softest linens and a 65-inch TV.
If your bucket list includes meeting a swearing parrot, there's a place in Washington that will let you tick that one off. The private room is on a farm that also has a horse and donkey. It's a remote setting offered as 'a relaxing departure from the city of Seattle.'
This Wonderful Place (that's what it's called) is an event space and retreat centre for cannabis-friendly gatherings. There is access to the whole farmhouse and barn, yoga studio and 12 acres of gorgeous rural land. There is also a chef available for a fee upon request.
There's a charming apartment available in the heart of one of the best areas of Montreal. The big sunny open living space is perfect to chill. The host even promises to provide the best flowers in town.
Only one Okanagan listing
Bud and Breakfast has a growing number of accommodations in Canada, the U.S., Jamaica, Holland, Uruguay and Spain.
However, there's only one listing in the Okanagan: a unique six-bedroom heritage home beside a vineyard on the Naramata Bench.
It's a beautiful place – the gallery is worth checking out. There are great views of Okanagan Lake, both from within the house and on the patio. Features include a fire pit, hot tub and pool.
For those who own a cannabis-friendly accommodation, this is a great option to list your property and help people have happy travels.
---
© Copyright 2019 Okanagan Z. | About the oz.
Report a Typo or Inaccuracy
We strive to avoid typos and inaccuracies. However, on occasion we make mistakes. We value your contributions and help in correcting them.