Features
Rise and fall of True Leaf
Published on October 7, 2020 by David Wylie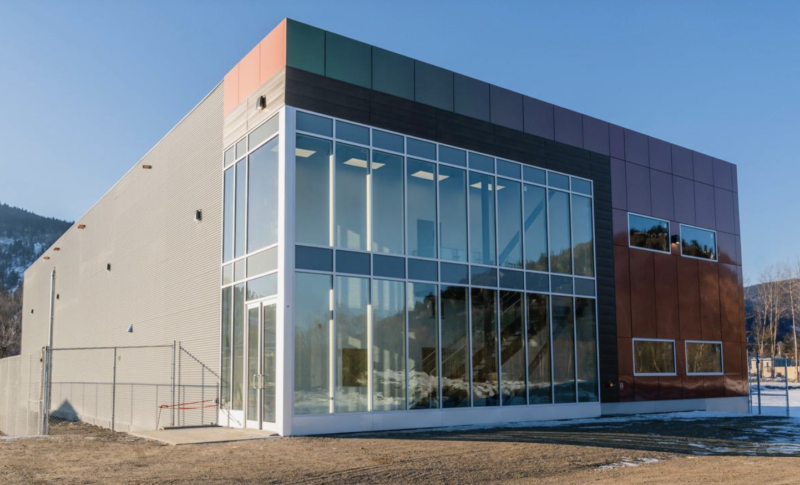 True Leaf fell on hard times even before COVID-19 took its toll.
Once an optimistic company that sent out press releases every other day boasting of new international deals, new documents show the B.C. company struggled even before the pandemic.
Based in the agricultural North Okanagan cradle of Lumby, True Leaf sold hemp-based pet products all over the world. Despite record quarterly profits in early 2020, the company admitted in May it was seeking creditor protection.
Investors watched True Leaf's stock tumble from a high of 1.77 in 2018 to less than a penny on its dizzying descent.
Potential future for True Leaf
A proposed plan now being scrutinized by all involved would see Canguard Mortgage Investment Corporation acquire the assets and shares of True Leaf and its subsidiaries, which would then "emerge" from their respective proceedings—perhaps like a phoenix from the ashes.
The company showed its trademark optimism, saying True Leaf and Canguard signed a term sheet on Sept. 11.
True Leaf brass are under a temporary management cease trade order from the British Columbia Securities Commission, that stipulates the CEO and CFO not trade their shares.
Descent into bankruptcy court
Up to less than a year ago, the company didn't show a hint that anything was wrong.
In 2018, True Leaf had its pet products in 2,800 stores around the globe.
Anticipating growth in early 2019, they managed to raise $4.5 million with the intention of rebranding and finishing construction on their Lumby facility. The company even bolstered the executive suite and sales staff. By the time the Lumby building was finished though, True Leaf wasn't meeting sales expectations and experienced liquidity troubles, said FTI Consulting in a document outlining terms of the True Leaf Cannabis proposal.
Beginning of the end
In spring 2020, the North Okanagan company announced it had sought creditor protection.
The company said "after careful consideration of all available alternatives, it has commenced restructuring proceedings and is seeking creditor protection by filing a Notice of Intention to make a proposal under the Bankruptcy and Insolvency Act (Canada)."
The news came after True Leaf received a formal default notice from lender Lind Asset Management XV ordering the company to "remedy all breaches" under its credit agreement, the main breach being the immediate payment of $250,000 which was overdue on March 21, 2020.
Documents now show the company has nearly $7 million in liabilities, and only $4.2 million in assets, namely, its Lumby property.
Pandemic played a role
The onset of the COVID-19 pandemic and its implications on global trade—in conjunction with defaulting on its debt payment—caused True Leaf's management and board to seek a stay of legal proceedings on its loan to refinance and/or restructure.
Colliers International was not able to seal a deal for its greatest asset, the True Leaf Campus, which was listed on the market for more than $7 million at one point. The 40-acre industrial-zoned property in the village of Lumby is licensed for cannabis cultivation, processing and sale through Health Canada.
The facilities have the potential for an estimated 6,400 kilograms of dried cannabis flower per year.
As for next steps…
The term sheet allows for the refinancing of the company. It's conditional on the acceptance and approval by both unsecured creditors and the court. "Rejection of the proposal would result in True Leaf being deemed to have made an assignment in bankruptcy," said FTI.
---
© Copyright 2020 Okanagan Z. | About the oz.
Report a Typo or Inaccuracy
We strive to avoid typos and inaccuracies. However, on occasion we make mistakes. We value your contributions and help in correcting them.