Features
Zenabis teams up with Pax, drinks yet to drop
Published on April 23, 2020 by Simon Gerard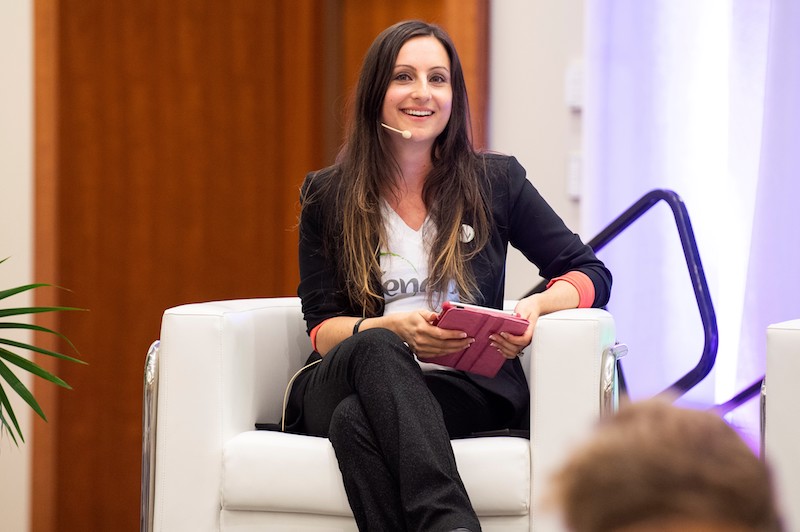 Being both a large and locally-based licensed producer, Zenabis has always been on the radar of anyone in or following the B.C. cannabis industry. Zenabis was among the first wave of brands to release legalization 2.0 products, with vape products on the shelves and infused beverages expected in Q2 (pending the pandemic).
Having met some of the friendly team at Zenabis, their marketing manager Zoe Patko shared some info on their new vape products, as well as their transformative recycling program.
Thanks to the Big Vape Scare of 2019, concern about what's exactly in vape products became a concern to many. Legal cannabis vape products offer a level of safety and consistency that the illegal market can't guarantee. Along with ease of use and avoiding the fear of dried legal flower, legal vapes are expected to be a hit for both consumers and producers. There is a range of LPs offering vapes now, but Zenabis is in a small group partnered with Pax vaporizers. Known for their pricey top-tier portable vapes, the Pax Era is their first low priced model but is still on the premium end of the vape cartridge pen category.
Available for a few years in legal states, the Pax Era is new to Canada. I have yet to try the Era, but judging by the quality of their other vapes, I'd bet this reusable vape pen is worth the price. The Era offers consistent and fast temperature control and the pods include dual wicks that most traditional 510-battery vapes don't offer. The Pax brand holds an iPhone level of exclusivity to match their quality, resulting in a lightning cable equivalent by using proprietary "pods" to hold the oil. Through some cruel twist of fate, Apple pulled the Pax Era app, but it's still available on Android for me and about four people I know.
A fun bonus is Namaste (Zenabis' rec brand) is taking engraving machines into retail stores for free Pax Era engravings. You can get your name or a design engraved on it, you can even get a full image covering most of the pen. Patko shared her custom selfie-engraved pen with us.
"Zenabis is one of only five Canadian LPs with supply agreements with Pax for their Era vaporizers, second to launch, and one of only three brands currently in the market. We believe in innovative cannabis products so we are happy to supply our Pax Era pods in three of our best-selling strains – Citrique, D.Bubba and Ultra Sour," says Patko.
I'm not a big fan of edibles, but I'm very interested in cannabis-based beverages. Almost non-existent in the grey market, infused beverages are new ground for both producers and consumers. With traditional forms of cannabis infusion needing to use fat, oils, and alcohol to work, they mix far better in edibles than in liquids. LPs are touting new technology to ensure the quality and consistency of these drinks. The most notable aspect of the new tech is that these drinks' effects will have a quick onset time, similar to alcohol and the opposite of the long wait time of edibles.
Sparkling water has been trending in the last few years, both flavoured and alcoholic varieties. Fitting in with trends towards healthier habits such as avoiding calorie-filled pop and beer, brands like Lacroix have seen massive growth, along with the demand for spiked soda water and seltzers. B.C. has actually been a pioneer in the spiked category, with flavoured vodka soda brands Nude and Nutrl founded here, followed by dozens of competing brands in Canada alone.
Zenabis, with two locations in Greater Vancouver, has teamed up with HYTN Beverages to fill this growing demand with a line of cannabis-infused sparkling water. Each 355 ml can will include 10 mg of THC. They'll have four flavours with Blood Orange, Lemongrass Ginger, Rosewater Lemonade, Watermelon Mint. I pray that by the summer we can all enjoy a few of these within social distance from each other.
A big initial and ongoing complaint about legal cannabis has been the over-use and lack of sustainability in packaging. I noticed Zenabis has set a good example for the industry by offering a Namaste Recycling Program. The best part is they're absorbing the costs to incentivize retail shops to join the program, which also accepts cannabis packaging from any brand. I asked Patko to share more details on this project.
"Ensuring the responsible consumption of our products is integral to everything we do and as such we wanted to establish a program which allowed customers to responsibly dispose of any used cannabis packaging. The Namaste recycling program is now a nationwide initiative that accepts all forms of packaging purchased from licensed retailers. We are passionate about promoting the environmental benefits of recycling which include preserving the earth's resources, reducing landfill, ocean plastic, energy and carbon emissions and are determined to keep the industry 'green' in every sense of the word," she says.
"The scale of the program has helped to raise the collective awareness of the industry around the issue of plastic packaging and the challenges associated with managing it. It has also given consumers the opportunity to consciously purchase cannabis products with the knowledge that they have the means to dispose of their used packaging in a safe, efficient and environmentally friendly way. By absorbing the total costs of the program, we have been able to make recycling accessible for all dispensaries including those in rural and hard to service areas where municipal recycling facilities are unable to accept the varied forms of cannabis waste.
"Since our program's development in April 2019, we have agreed to stock Namaste recycling boxes in over 137 dispensaries across five provinces. To date, we have recycled over 499 recycling boxes filled with cannabis packaging, totalling over 11,206 kg of mixed plastics that have been captured and diverted away from landfills. Developing new products from post-consumer plastics not only preserves natural resources but also results in significant energy savings," says Patko.
---
© Copyright 2020 Okanagan Z. | About the oz.
Report a Typo or Inaccuracy
We strive to avoid typos and inaccuracies. However, on occasion we make mistakes. We value your contributions and help in correcting them.