News
A Little Bud Cannabis is Whistler's first legal pot shop
Published on October 12, 2023 by oz. staff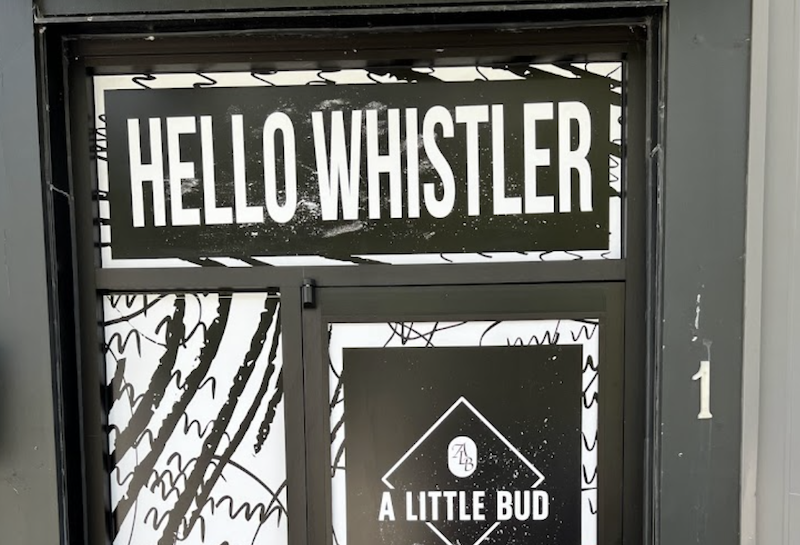 Whistler has opened its first licensed cannabis store.
A Little Bud Cannabis opened Oct. 11 at 1-1050 Millar Creek Rd.
The company says it's a significant milestone in the cannabis industry and ushers in a new era of cannabis tourism in Whistler.
"We are exceptionally proud to become an integral part of the Whistler community and to pioneer the emerging cannabis tourism scene in this breathtaking region. A Little Bud is not just a retail store; it's a destination where both cannabis enthusiasts and inquisitive visitors can explore the world of cannabis products in a secure and welcoming environment," says owner Randy Tingskou.
A Little Bud Cannabis also has locations in Penticton, Summerland, and White Rock.
The Resort Municipality of Whistler's council voted June 20 to approve four temporary use cannabis retail applications.
Three other stores to open are This is Cannabis, Main Street THC Canada, and Spiritleaf Whistler.
A Little Bud Cannabis plans to carry a large selection of curated cannabis products that cater to locals and tourists.
The store is open 9 a.m. to 11 p.m. every day.
---
© Copyright 2023 Okanagan Z. | About the oz.
Report a Typo or Inaccuracy
We strive to avoid typos and inaccuracies. However, on occasion we make mistakes. We value your contributions and help in correcting them.