News
Green Christmas in the Okanagan?
Published on November 27, 2018 by David Wylie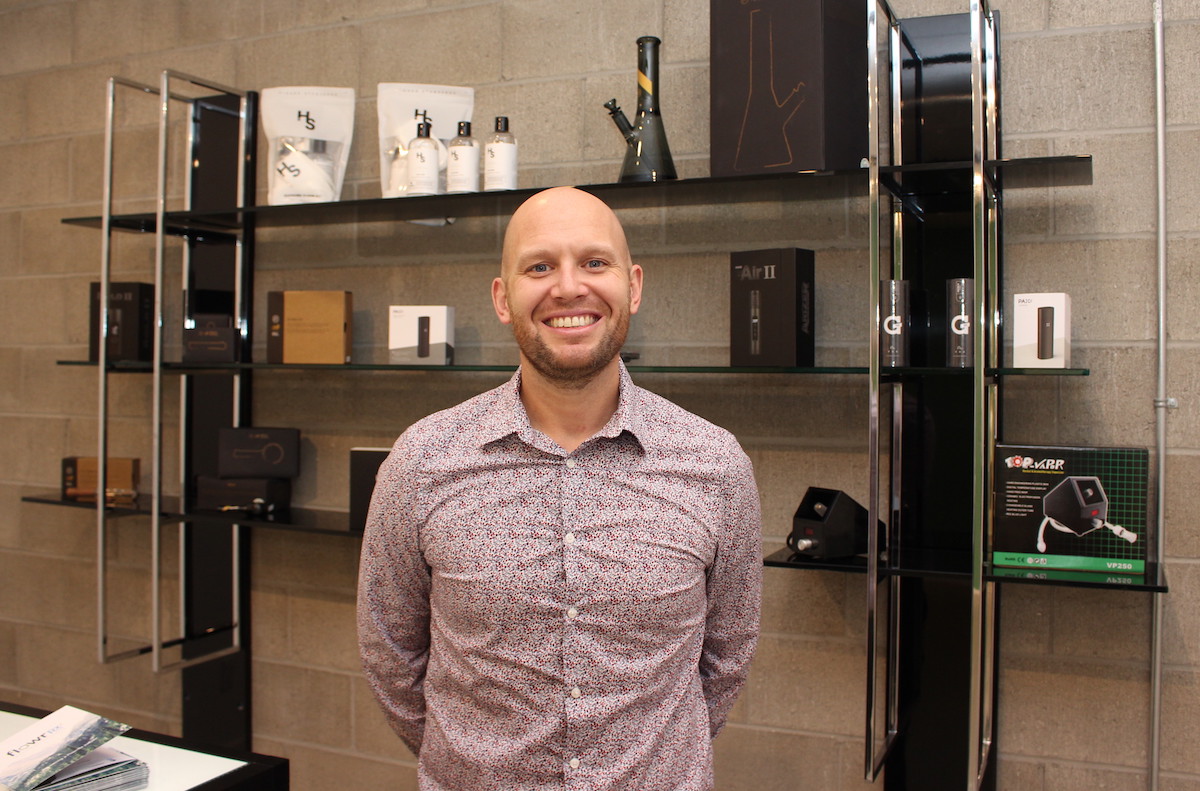 The first Starbuds Canada retail location in the country will open in BC.
Dave Martyn, president of Compass Cannabis Clinic and its retail arm, Starbuds Canada, said either Lake Country in the Okanagan Valley or Dawson Creek in northern BC will be the backdrop for its first national retail store location.
Compass said the Okanagan location could be open as early as Christmas time.
The company is almost a year into the process for applying to open a retail cannabis store at Turtle Bay Crossing – midway between Kelowna and Vernon.
"We're hoping to be open ahead of Christmas time, and we're hoping to be the first private retailer open in the Okanagan. We think we've got a shot," said Martyn.
Martyn sat down for an interview with the oz. at its Compass location in Kelowna.
Compass on the map
A national chain, Compass now has more than 10,000 patients in its network, generally in BC and Alberta.
On the retail side, however, the company hasn't yet opened its first Starbuds Canada store.
Martyn said either Lake Country or Dawson Creek will have that honour.
The Okanagan Valley has just the right economy for the industry to thrive.
"Cannabis is the new wine," he said. "I think the Okanagan becomes wine, weed, tech and tourism."
Over time, they have plans for more than 100 locations, with Ontario, Alberta, Saskatchewan and Manitoba at top of mind.
The Lake Country location in a fast-growing strip mall represents a model commercial space for a Starbuds.
"I actually think more of the consumers are going to be in a shopping plaza that has a gym and has yoga and has sushi and those sorts of things," he said. "That's generally where Joe and Jane Public like to shop."
Home, sweet home
Lake Country has a special tie for Martyn.
"It's where I live," he said. "I like the history of the place where I live being the first one to open. We're developing all over Canada, it would fun to have it in our backyard."
(Lake Country is also HQ for okanaganz.com/oz).
The advantage of a smaller town, said Martyn, is that there are fewer stakeholders involved.
"Kelowna is perceptibly six months out. I think you could say Penticton and Vernon are perceptibly six to nine months away."
"Cities wanted to get in front of (legalization), and Lake Country's done a good job from that perspective," he said. "Kudos to the council. They've worked hard on it. We've met with them a dozen times, and they're not always easy conversations. It's a smaller city. It's a conservative city in a lot of aspects."
The company's goal is summed up in "getting cannabis access out to the people."
"People want cannabis. There's a lot of use for it. I think we've always underestimated the amount of cannabis use in Canada and globally," he said.
"For us having access is going to be key because there's more demand than people anticipated."
Spotted in Kelowna's Innovation Centre…
---
© Copyright 2018 Okanagan Z. | About the oz.
Report a Typo or Inaccuracy
We strive to avoid typos and inaccuracies. However, on occasion we make mistakes. We value your contributions and help in correcting them.