News
Q&A with Mariana Wolff of Cannabis Cottage in Penticton
Published on June 17, 2022 by oz. staff
---
Get to know who's who in the cannabis space. In a series of profiles, we'll shine a spotlight on some of those in the community. Meet Mariana Wolff, who owns Cannabis Cottage in Penticton.
---
What drew you to the cannabis industry?
Maybe it's a curse, but I seem to always be drawn to the path of most resistance haha. Why would my industry choice be any different. The legal cannabis industry in BC has certainly proven to be what I consider the most hurdle-ridden industry in our province but I know from experience the most difficult paths lead to the most rewarding results if you can stick it out through all the hurdles. Cannabis has been a passion my whole adult life (let's be honest, whole teenage life too), from the botany side to the consumption, I have always been captivated by this incredible versatile plant. Navigating the hurdles of this new industry is a challenge I accept.
What do you enjoy most about the cannabis industry?
I'm most encouraged and fascinated by the rapid post prohibition growth and evolution of Canada's cannabis industry and I am thankful and excited to contribute to and be a part of this exciting industry as it develops.
What cannabis products do you most enjoy?
That sweet and sticky herb! I've tried and enjoy all formats (flower, vapes, dabs, edibles, bevies, topicals) but my long time relationship with smoking dried flower is still strong. One of my current favourites is the Orange Tingz indica by Pistol and Paris. Locally grown in Summerland, I can't get enough of those citrusy cheesy notes.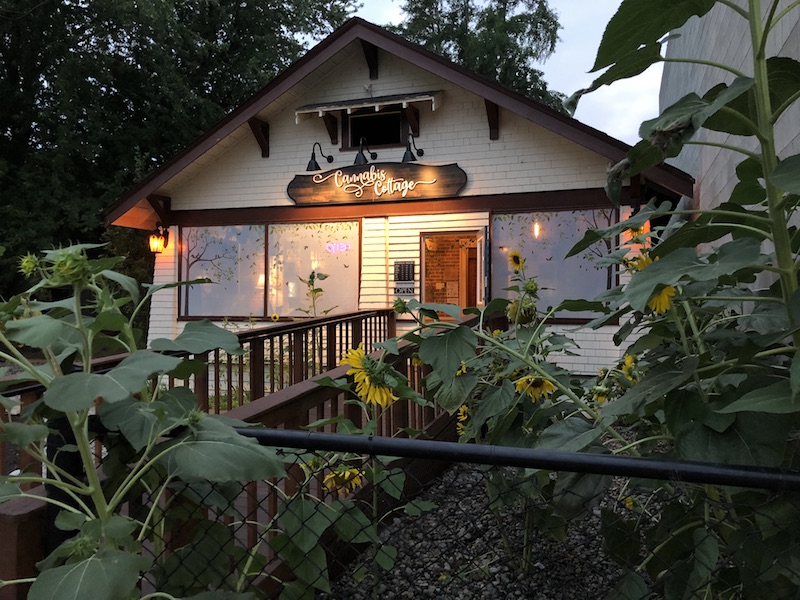 What are you most proud of?
What I'm most proud of actually has nothing to do with cannabis, our daughter, Oaklynn. She had her own timeline and was born 3 weeks ahead of schedule, which actually coincided with the exact weekend we were planning to open our store, haha. Not truly realizing what we were getting into until she was actually here, we ended up delaying the opening of our store for about a month while we stayed home and learned what it really is to be new parents who each run their own business. We absolutely could not have done it without the tremendous help from our friends and family.
What makes your store unique?
Not only are we fortunate enough to have incredibly confident and supportive staff that have been with us all along, our business operates out of a cozy Edwardian era cottage. Built in 1914, the cottage has been a part of Penticton for 108 years! It was originally built as beautiful family home and most recently was the location for Chris' Photography for almost 3 decades. Our sales room is literally an antique style living room complete with a beautiful stone hearth, hard wood framing accents and a newly refinished hardwood floor that was hiding under an old carpet. We at the cottage also have an unchecked obsession with plants of all kinds and our sun room is bursting with greenery. We have acquired many of our plants as donations and by trading cuttings with many of our lovely house plant enthusiast regulars.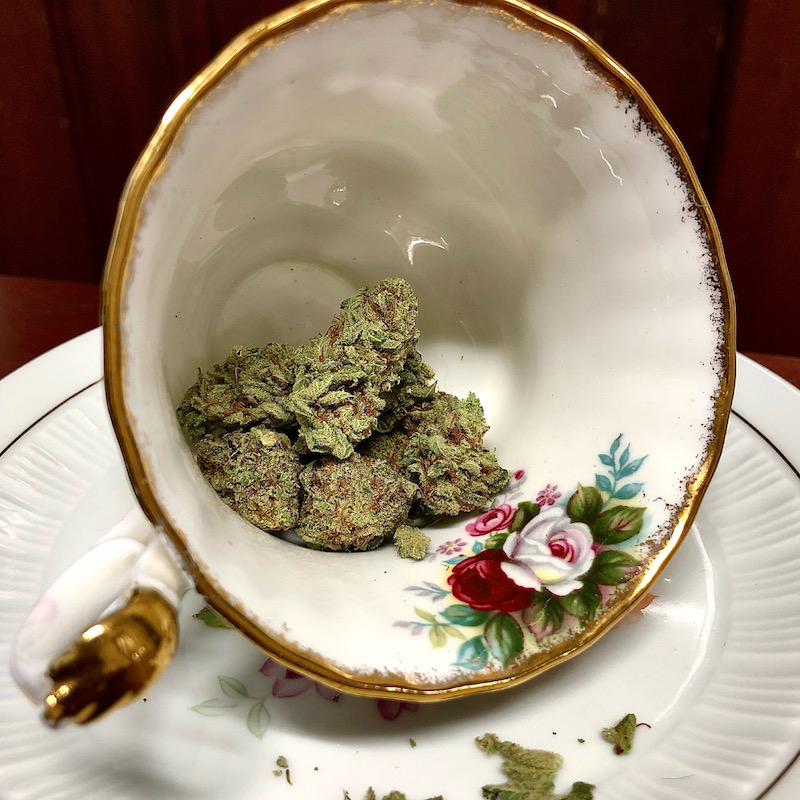 What change would you like to see in the industry?
We can't wait for cannabis consumption spaces to be permitted in our province. It's on the very near horizon and we are eagerly participating in and following the progress to make this a reality. We'd love to be the cannabis consumption lounge in downtown Penticton.
What is your mission statement?
To contribute to the de-stigmatization of cannabis consumption for both recreational and medical purposes by encouraging positive conversation and providing an approachable environment to obtain quality cannabis products that are safe and effective.
Is there a charitable cause that you support?
We are always looking for opportunities to integrate with and support the community we live in. I was born and raised in Penticton so I have a personal interest in the success of our City. We've donated several gift certificates and product prizes to various charitable organizations in Penticton for fund raisers including the Penticton Art Gallery, Legion, Global Aid Society, Grandmothers for Africa and the Salvation Army Food Bank. Now that COVID-19 measures are relaxed we are currently planning an herb-rolling fundraising event for winter 2022 and proceeds will be donated to the Penticton SPCA (because we also love furry friends).
Do you have a favourite news site, blog, podcast, or other media that people should check out?
We have a blog on our website where we discuss cannabis topics that arise from discussions with customers in store. We welcome all queries and conversations about all things cannabis from product knowledge to experiences to growing your own and much more. It is amazing how much we have learned from our customers too over the last couple of years.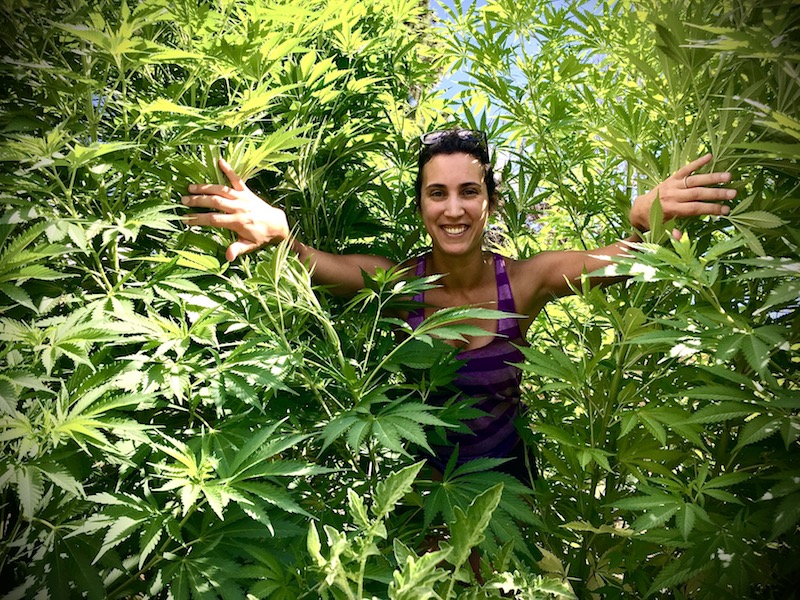 What inspired you to get into cannabis?
I actually am so obsessed with plants and plant metabolites that I studied Plant Biochemistry at UBC in Kelowna and have a Masters Degree in this field. As part of my thesis project I researched plant terpene biosynthesis and fell in love with these aromatic highly versatile plant metabolites. The passion remains.
How can people connect with you?
People are welcome to message us through the contact link at the bottom of our website. I personally monitor the emails that come through this forum and we always make an effort to respond as informatively as possible.
---
© Copyright 2022 Okanagan Z. | About the oz.
Report a Typo or Inaccuracy
We strive to avoid typos and inaccuracies. However, on occasion we make mistakes. We value your contributions and help in correcting them.