News
Struggling Flowr sells Kelowna R&D Facility to Hawthorne
Published on July 29, 2022 by David Wylie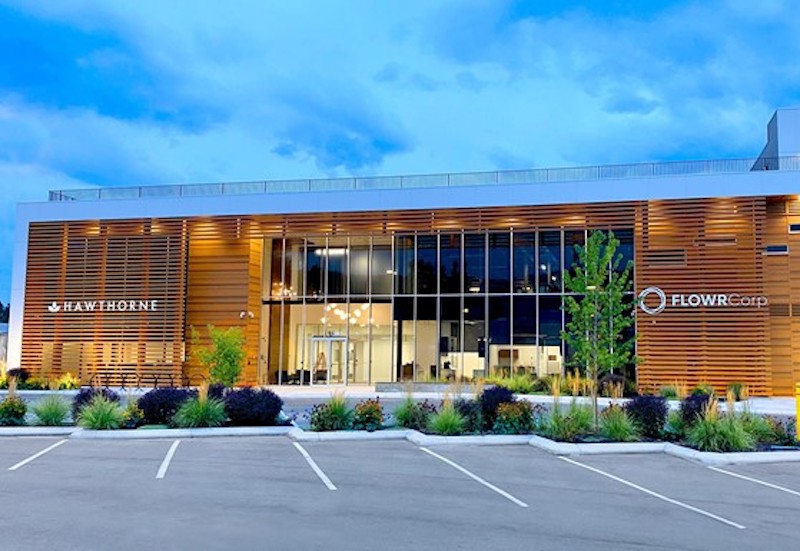 The Flowr Corporation has officially sold its Kelowna Research Station R&D Facility to Hawthorne Canada for $15.9 million.
The struggling cannabis producer says it's using the proceeds from the sale to reduce its outstanding principal debt under its ATB led credit facility to $1 million.
It's the latest in a string of slashing and upheavals over the past two years.
In July, three directors left the company.
In June, Flowr fired 40% of its workforce—mainly in senior and middle management for a savings of $4 million per year. At the same time, the company announced an agreement to sell 17 acres of agricultural property located adjacent to its primary facility known as "Flowr Forest," expecting proceeds of about $3.4 million.
In March, the company's CEO Darryl Brooker stepped down, less than year after taking the helm.
In April 2021, the company closed its Toronto headquarters as part of a significant restructuring and 'rightsizing.'
Interim CEO Tom Flow has said the cuts are vital to getting the company to profitability.
"Financially, we have strived to improve our financial position by reducing costs, shedding non-core assets and licenses, significantly reducing overall indebtedness, and raising additional equity capital," said Flow in the company's 2021 earnings release.
In a 2020 interview with the oz., previous CEO Vinay Tolia said the R&D facility was focused on advanced cultivation techniques and systems; such as growth media, nutrient formulations, irrigation and lighting systems, plant genetics and integrated growing systems.
The facility was already being operated as part of a strategic alliance with Hawthorne.
"We don't want to be like some of these other cannabis companies that really overbuilt their facilities," Tolia said at the time. "For any business to survive long-term it's got to profitable, so if we want to keep growing in Kelowna and make everyone happy that's got to be our main priority."
---
© Copyright 2022 Okanagan Z. | About the oz.
Report a Typo or Inaccuracy
We strive to avoid typos and inaccuracies. However, on occasion we make mistakes. We value your contributions and help in correcting them.