News
Top cannabis-related cat and dog names of 2023
Published on November 17, 2023 by David Wylie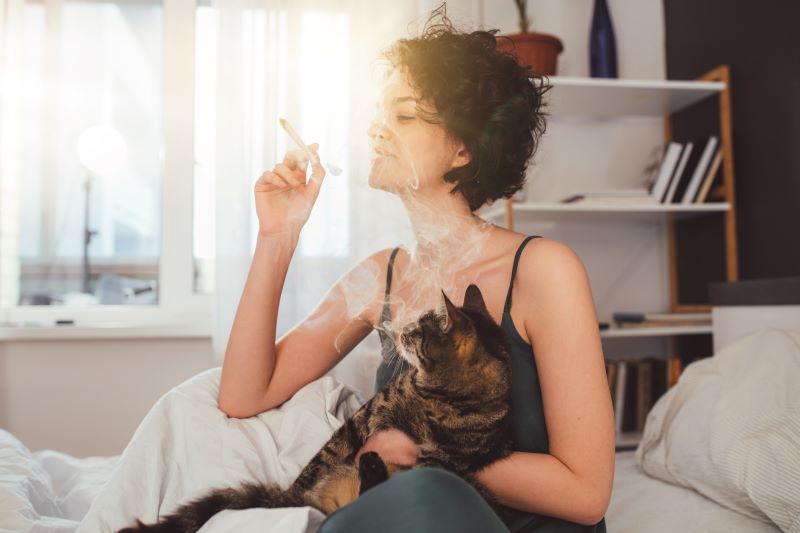 Do you love cannabis so much that you'd name your pet after it? You're not alone.
A lot of Canadians name their cats and dogs after weed… so much so, in fact, that Rover.com has included the top cannabis-related cat and dog names in its most popular pet name lists for 2023.
The online service, which hooks pet owners up with potential pet sitters, used its database of millions of pet parents to uncover top trending dog names across the country. The company says pet names tend to follow the zeitgeist.
"Whether the name is silly or serious, most pet parents are influenced by names that remind them of their favourite things or trending pop culture moments," says Rover.
It's always 420 for these pets
When it comes to cannabis-inspired dog names, Blaze and Pax lead the pack. However, Doobie (up 41% this year) and Khan (up 11%) are trending up this year, while Hash is a new dog name on the list.
For cannabis themed kitty cat names, Mary Jane is rocketing up the chart (an increase of 473% this year). Mary is also up (90%). Sativa is new to the list this year for cats. Meanwhile, trending down are Puff (-36%) and Blaze (-27%).
The Top Pet Names 2023 report was developed by Rover between September and October. Results are based on an analysis of millions of user-submitted pet names.
---
© Copyright 2023 Okanagan Z. | About the oz.
Report a Typo or Inaccuracy
We strive to avoid typos and inaccuracies. However, on occasion we make mistakes. We value your contributions and help in correcting them.