News
Trees Cannabis budtenders unionize through UFCW 1518
Published on August 24, 2023 by Pat Bulmer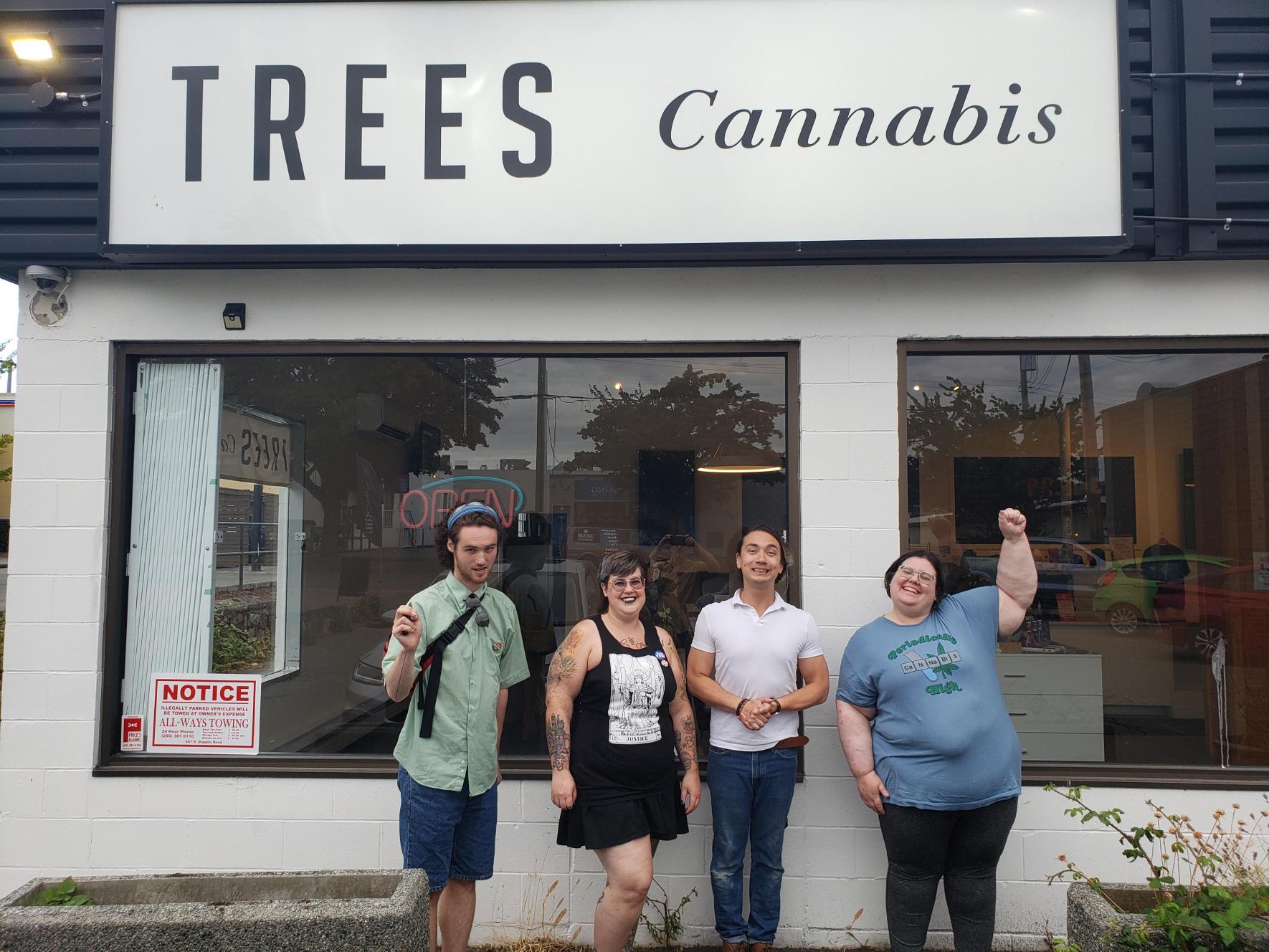 A first-year employee has convinced her co-workers at Trees Cannabis to join a union.
The United Food and Commercial Workers local 1518 has organized the Trees Cannabis Alpha Street location in Victoria.
Kyra Ball led the organizing drive inside the store. She and her four co-workers voted unanimously to join the union.
"This location opened after the two others were already unionized, and I always wondered why we weren't," said Ball in a UFCW news release.
Ball said she read the contracts that applied at the other stores and learned about provisions and benefits she and her co-workers could gain.
Uncertainty about their future after Trees Cannabis was bought out by Alberta company Four20 also increased the desire to unionize.
"After I heard that Four20 bought out Trees Cannabis, we wondered what it meant for us and our jobs," said Ball. "We found most of the information about the acquisition through online searches, but we still didn't know what it meant for our future or how to ask the right questions."
Ball said she looks forward to having union representation and negotiating their first contract, hoping to secure access to fair hours and better coverage for sick days.
"By BC law, we can't open a store without at least two workers," she explained. "With only four of us, it's difficult to find coverage, so the store may stay closed that day, making it hard for us to serve and retain customers. By getting access to members at the other locations, we can keep the store open and help the business grow."
New Westminster-based UFCW 1518 represents members at 14 cannabis stores, mostly in the Victoria and Vancouver areas. "In all, we have about 100 members who work as budtenders," said Eva Prkachin, the union's director of communications and campaigns, in an email.
On Thursday, the union announced it had unionized its 14th store with certification being approved at Fireweed Cannabis in New Hazelton, BC.
---
© Copyright 2023 Okanagan Z. | About the oz.
Report a Typo or Inaccuracy
We strive to avoid typos and inaccuracies. However, on occasion we make mistakes. We value your contributions and help in correcting them.