Reviews
dose controller by dosist
Published on December 3, 2020 by David Wylie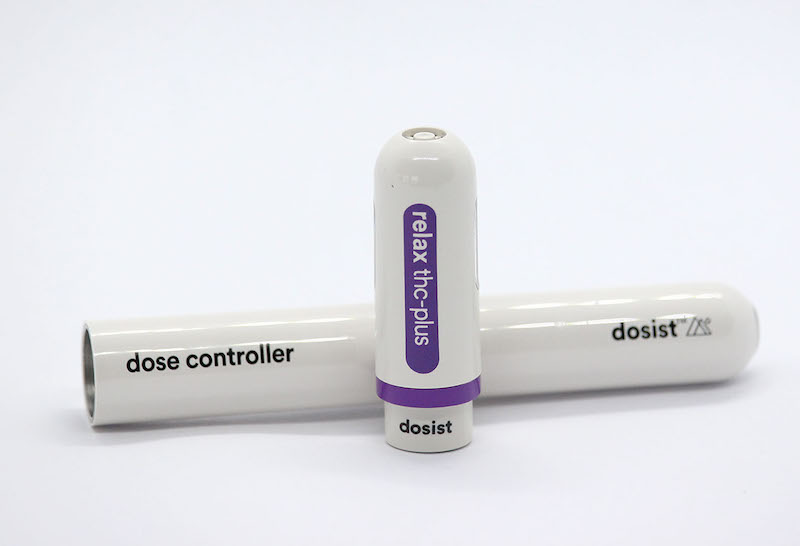 The dose vape system makes a good first impression.
It's sleek and well packaged. When the pods snap magnetically into place, the controller vibrates and lights up briefly at the tip. It's pleasant to hold. Even the instructions are nice.
Bonus, I got the controller for $1 on sale—but they regularly retail at $20. A buck is a bargain for the nicely boxed dose pen and its Apple-reminiscent USB charger.
The dose pen uses time-controlled measurements to deliver 2.5mg of THC with each hit. For me, it took a few seconds' pull to get the controller to signal me with a gentle vibration.
It has a ceramic vaporization chamber housing a ceramic wick, which the company says makes for faster, more efficient saturation.
Be aware, there are a limited amount of carts you can use with this pen because they are proprietary—unlike 510-thread carts that are interchangeable. The dose offerings range from bliss, rest, calm, sooth, and arouse. They also market a 'thc-plus' trio, including bliss, arouse and relax. (Everything is branded in lowercase letters, if you hadn't caught on.)
As for its longevity, I am somewhat skeptical after seeing a number of reviews saying they break down or clog up. However, in the short time I've used the dose, it's been smooth.
For my first pod, I tried the relax thc-plus, an Indica-dominant mix that contains 90% cannabis, 10% terpenes, and no CBD. It has about 200 doses (at 2.5mg of THC each), and is said to provide a precise amount every time.
The ingredients are cannabis extract, myrcene, B-caryophyllene, and limonene.
It tasted like Pink Kush carts I've tried from other brands and made me feel real chill.
Products by dose are made on Prince Edward Island and the extraction process is CO2.
---
© Copyright 2020 Okanagan Z. | About the oz.
Report a Typo or Inaccuracy
We strive to avoid typos and inaccuracies. However, on occasion we make mistakes. We value your contributions and help in correcting them.