Reviews
Live Resin Gummies by San Rafael '71
Published on April 14, 2022 by Jenny Neufeld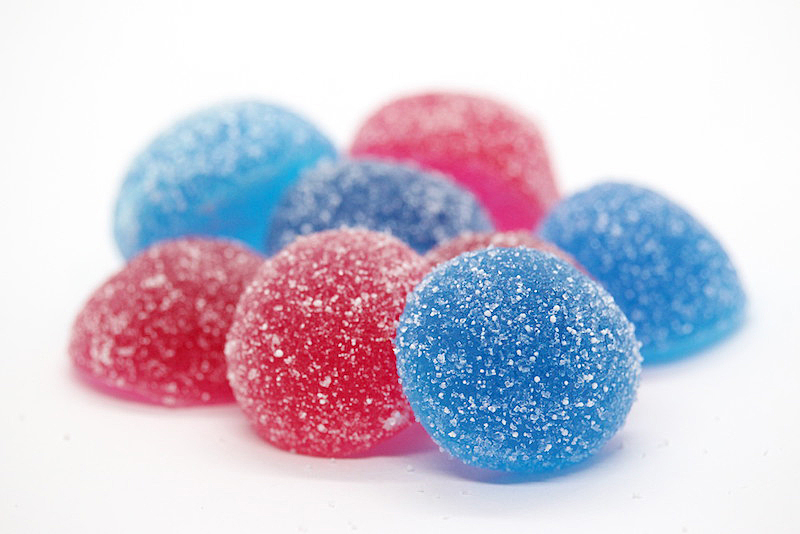 San Rafael '71's Live Resin Gummies give a great high after a bit of a chew.
There are five gummies in each 10mg pack. With both the Sour Cherry and Sour Blueberry varieties, the brightly coloured treats are frosty with that sour sugary stuff you'd expect to see.
The Sour Blueberry ones have a sweet scent that is inviting but the flavour falls short of expectations. I found them to have more of a vanilla taste, with only a hint of fruit, nothing really distinctive.
Whereas, the Sour Cherry variety smelled a bit like cherry cough syrup coming out of the package but has that classic cherry candy flavour that seemed almost juicy. It was a great compliment to the sour coating, which made these the most sour gummies I've tried yet.
The effect that followed came on fairly quickly for an edible and felt more like a smoking high, a little more active and in the head. I believe these are fairly comparable to Wana Quick gummies in many ways, but with more chewing and a stronger sour kick.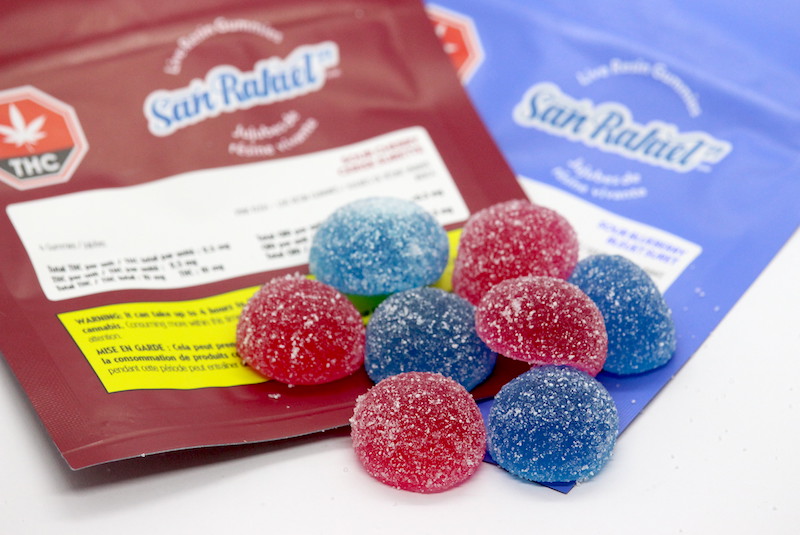 ---
© Copyright 2022 Okanagan Z. | About the oz.
Report a Typo or Inaccuracy
We strive to avoid typos and inaccuracies. However, on occasion we make mistakes. We value your contributions and help in correcting them.