Reviews
Sage N' Sour by MTL Cannabis
Published on June 3, 2021 by David Wylie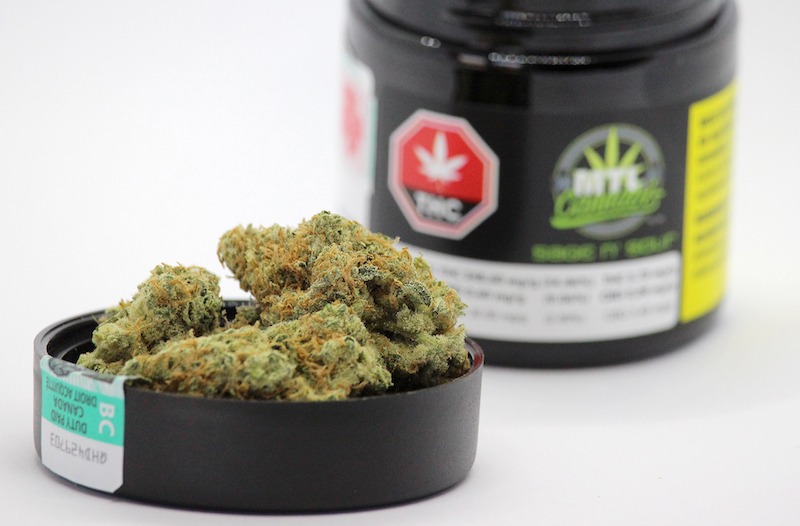 This is lovely weed.
Sage N' Sour lives up to its name; the fresh and potent smell is herbal and citrusy, almost comforting in a way.
It's high-THC at 24.86% and Sativa-dominant. It's the first cultivar I've seen that features CBG (2%).
The buds are nicely trimmed and decently sized. They're sticky and pull apart fibrously.
Sage N' Sour quickly became one of my favourites, and the eighth is already nearly gone. At about $30, it's a bargain on the legal market for the quality.
The Sativa-dominant flower grinds up beautifully. Vaping lets you enjoy the taste, which matches the smell. The airy ground-up bud rolls into densely packed joints that burn well with light grey ash.
Its genetics are S.A.G.E. crossed with Sour Diesel.
My lot is 24.86% THC, packaged March 16, 2021. Its terpene profile includes Terpinolene, Caryophyllene, Limonene, Myrcene, and Ocimene.
---
© Copyright 2021 Okanagan Z. | About the oz.
Report a Typo or Inaccuracy
We strive to avoid typos and inaccuracies. However, on occasion we make mistakes. We value your contributions and help in correcting them.