Features
Q&A with Dunja Ghag founder of West Coast Bloom
Published on November 11, 2022 by David Wylie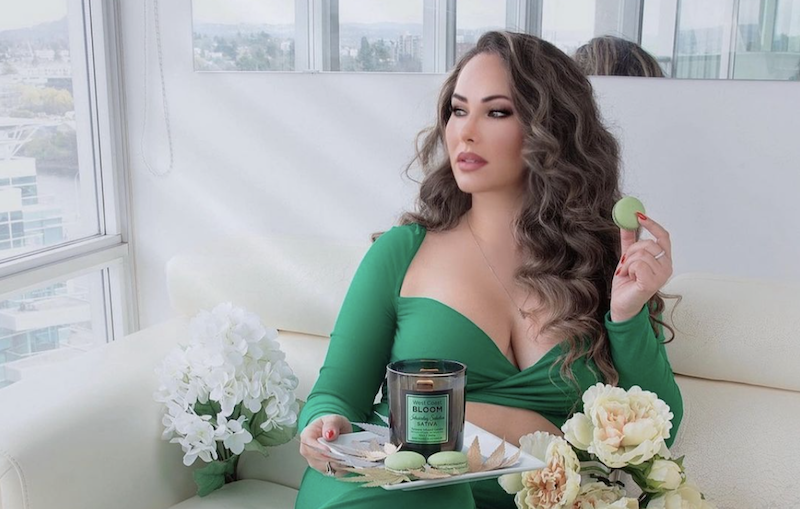 We spoke to Dunja Ghag, founder of West Coast Bloom.
She has a burning passion for both cannabis and candles, and she's created beautiful, luxurious candles that incorporate terpenes and cannabis classifications.
Tell us about West Coast Bloom's candles…
I wanted to create something that encompassed some component to the cannabis industry because that's a big part of my lifestyle. I also wanted it to really embody beauty and luxury at the same time, so it was trying to find that balance that would be appealing to a number of consumers. It took quite a bit of time, about two years of development. The scent profiles were an important part. It took even more time to ensure they were following important ethical considerations, including cruelty free, vegan and non-toxic.
Why candles?
I've always been drawn to candles. I find they create not only an ambience, but that moment of being present. Candles are a big part of my day and it's almost like a ritual in a sense. I love vessels, aroma, how it makes you feel, the way it looks. If you have guest over it's a conversation starting piece, as well. There's lots of different elements I've always been drawn to candles.
The terpene infusion is part of what makes them unique?
When I was developing the terpenes in the early stages, I knew that I had to find a way to navigate into the place that we're at right now in the legal space. Terpenes have been a fascination of mind for many years. There are so many interesting components to them. There's endless things to learn about them as well. Terpenes play such an incredible role in the overall entourage effect. I felt that infusing the candles with unique terpene profiles that I developed would also encompass that kind of mood that I was seeking to accomplish through each scent.
What separates the Sativa, Hybrid and Indica candles?
I developed each scent profile bearing in mind the fragrant oils and essential oils that were in each fragrance. And certain components will have different effects, similar to terpenes. Indica has a smoky, creamy, relaxing smell for the evening; whereas, the Sativa is more of a brighter, fresher, kind of floral.
What did you do before this and how does that tie in?
This was a natural pivoting point. It's like my past and my present intertwined. Previous to entering the cannabis industry, I worked in the UK in the beauty industry. I did that for 10 years. Then I moved back to Canada, which is my home, and I got back into the beauty industry. I was in a bad car accident, and after that is when I became quite immersed in the cannabis industry—and that was pre-legalization. From that point onward, cannabis has always been a big part of my life for medical consumption and just being surrounded with cannabis, whether it was cultivation, retail, or product development, and now in marketing and social media. It's been a real big base in my life.
—
Connect with Dunja on Instagram @westcoastbloom.Order candles online at westcoastbloom.com. Retailers who want to stock them can contact Dunja through either channel.
---
© Copyright 2022 Okanagan Z. | About the oz.
Report a Typo or Inaccuracy
We strive to avoid typos and inaccuracies. However, on occasion we make mistakes. We value your contributions and help in correcting them.