News
Aleafia, started by ex-police, goes into creditor protection
Published on July 26, 2023 by David Wylie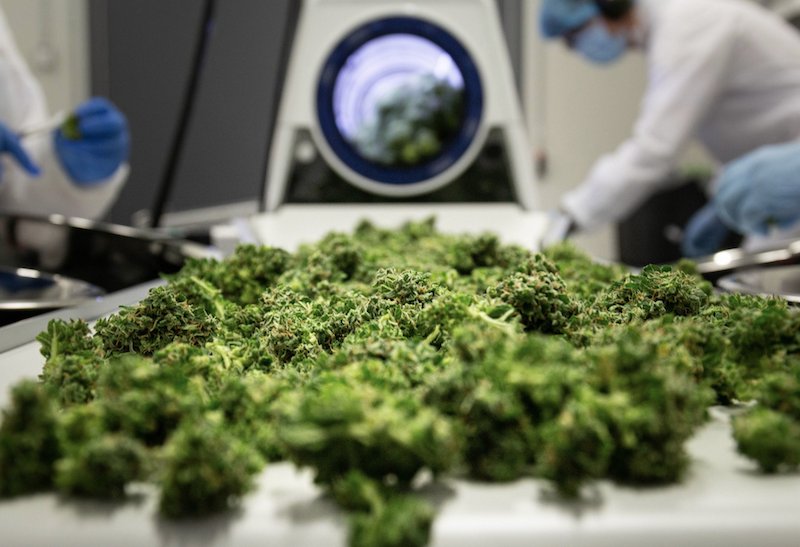 Cannabis company Aleafia, which had former Toronto police chief and politician Julian Fantino among its founders, is now in creditor protection.
Fantino once compared legalizing weed to legalizing murder. He then went on to launch Aleafia with Raf Souccar, an undercover drug officer who later became director-general of the RCMP drugs and organized crime section. Both men stepped down as directors in 2020.
Lender RWB demanded that struggling Aleafia settle its debts.
The company announced this week it has been granted creditor protection by the Ontario Superior Court of Justice to restructure the business and financial affairs, as well as potentially seek a buyer.
"After careful consideration of all available alternatives and consultation with legal and financial advisors, the board of directors of each member of the Aleafia Group determined that it was in the best interest of the Aleafia Group and its stakeholders to seek creditor protection under the CCAA," the company says.
Julian Fantino doesn't regret jailing people for cannabis
Fantino told the Toronto Sun in 2004 that legalization wouldn't cut down on crime. Further, he told the paper: "I guess we can legalize murder too and then we won't have a murder case."
In a 2017 interview with CBC's As It Happens, host Carol Off brough up Fantino's police record.
"As chief of police in Toronto, you were very strict about drugs. You put people in jail. There are young people who are in jail because of people like you. You don't see any contradiction between your past life as chief of police?"
Replied Fantino: "Not at all."
"You're making a huge mistake if you believe that I put everyone in jail that I came across that had marijuana. I gave all kinds of people all kinds of breaks," he added.
Divvy, Emblem fall under Aleafia umbrella
Aleafia sells cannabis in Canada, as well as Australia and Germany. It also operates a virtual medical cannabis clinic in Canada staffed by physicians and nurse practitioners.
The company owns three licensed cannabis production facilities and produces a diverse portfolio of products, including dried flower, pre-roll, milled, vapes, oils, capsules, edibles, sublingual strips, and topicals.
They sell under brand names Divvy, Emblem, Sunday Market, Bogart's Kitchen, and Kin Slips.
The Toronto Stock Exchange (TSX) is expected to halt trading.
---
© Copyright 2023 Okanagan Z. | About the oz.
Report a Typo or Inaccuracy
We strive to avoid typos and inaccuracies. However, on occasion we make mistakes. We value your contributions and help in correcting them.