News
Infamous unlicensed dispensary owner, Jon Galvano, dies
Published on May 20, 2021 by oz. staff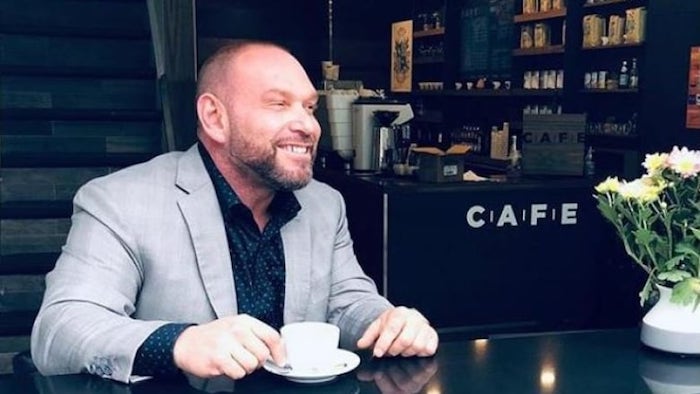 A controversial figure in cannabis has died.
Jon Galvano, who co-founded Toronto's CAFE chain of unlicensed cannabis stores, has died in Mexico.
His obituary says he died peacefully in his sleep on May 12.
CAFE made headlines for its stubborn defiance in the face of shutdowns; eventually officials stacked concrete slabs in front of their doors to keep people out.
Global Affairs Canada told CBC, which first reported the death, they're aware a Canadian died in Mexico, and are providing help to the family and are seeking more information from local authorities.
"Jon enjoyed living his life to the fullest and he did just that. He was proud to help and give to others. Jon loved being home surrounded by family. He enjoyed being with friends, vacationing, and living the dream," says his obit.
The name CAFE is short for Coffee and Fine Edibles.
At the stores' peak, customers lined up outside the doors on weekends.
CAFE sold beverages and pastries out front, but in the back or upstairs, they sold cannabis.
For years, Galvano flaunted his wealth on social media, posting pics of his latest Gucci or Christian Louboutin shoes, his Lamborghini Huracan, a $432 Wagyu steak dinner and his business-class jet-setting to Europe and South America.
He made frequent trips to Colombia, including on a private charter with Weber, friends and other CAFE staff in 2019. On an earlier trip to the country, he posted pics on Instagram of visiting former drug lord Pablo Escobar's grave.
Galvano co-founded CAFÉ with his lifelong friend Wesley Weber, who has a long criminal record, noted CBC—most notably a scheme to counterfeit millions of dollars in $100 bills in the late 1990s.
—
Photo: A photo posted on Jon Galvano's Instagram in 2018 shows him at one of CAFE's Toronto locations.
---
© Copyright 2021 Okanagan Z. | About the oz.
Report a Typo or Inaccuracy
We strive to avoid typos and inaccuracies. However, on occasion we make mistakes. We value your contributions and help in correcting them.