News
Kootenay-grown cannabis needs label of authenticity
Published on July 22, 2022 by Special to the oz.
By Timothy Schafer
Local Journalism Initiative Reporter
Defining and refining the Kootenays' brand of cannabis could be the ticket for growing and fostering the cannabis industry and tourism in the region, according to a new report.
Called Exploring Opportunities for Cannabis Tourism in the Kootenay Rockies — authored by Alicia Rattu, Tracey Harvey and Sarah-Patricia Breen — the report, recently released by Selkirk Innovates (Selkirk College) and Kootenay Rockies Tourism Association, sought to establish a connection between the cannabis products successfully grown in the region for years, and attracting tourists.
Defined as travelling to a place due to the opportunity to purchase cannabis legally, cannabis tourism is considered a new market for the hospitality and tourism industries.
In order to develop that market, the report endeavoured to manufacture a name for the entire range of Kootenay Rockies-grown cannabis products that "protects the Kootenay brand and history" with the benefit of economic diversification — between the tourism sector and the cannabis industry — due to a more stable economy in the rural areas.
Cannabis tourism would "protect the authenticity and brand of cannabis in the Kootenay Rockies while lowering stigma; an appellation framework could benefit the region," the report's primary author, Rattu, wrote in the executive summary.
Several inroads would have to be made in forging the new market. Connections between the cannabis and tourism industries would be important, she explained, but so would the "importance of respecting and engaging with host communities."
Respecting the host communities' wishes for welcoming cannabis tourism into their communities would be paramount, said Kootenay Rockies Tourism Association (KRTA) CEO Kathy Cooper.
"Understandably, this isn't a one size fits all but if we are to expand the visitor economy, create unique visitor experiences and drive revenues, niche sectors like this can bring diversity of creative business models and opportunities for entrepreneurs," she said in a release.
Harvey — who previously explored the significance of cannabis and how legalization has affected the region — agreed and felt the cannabis industry could be a strong drawing card for the tourism industry in the region.
"As the Kootenay region has long been recognized for producing top quality cannabis and hosting generations of production and processing knowledge, the development of tourism around this locally important sector will not only help to preserve the region's global reputation and experience, but also diversify and strengthen our rural economies," she said in the executive summary for the report.
The report was funded by the KRTA and Mitacs — a non-profit national research organization — as one part of a project to look at the opportunities and challenges related to cannabis tourism in the Kootenay Rockies region.
It summarized what the region should be mindful of when developing cannabis tourism, Harvey explained, and what aspect it could capitalize on in regard to cannabis tourism. One of the major opportunities was timing, with the proposal for a cannabis tourism implementation model launching during the shoulder season — the "off season" for summer and winter tourism.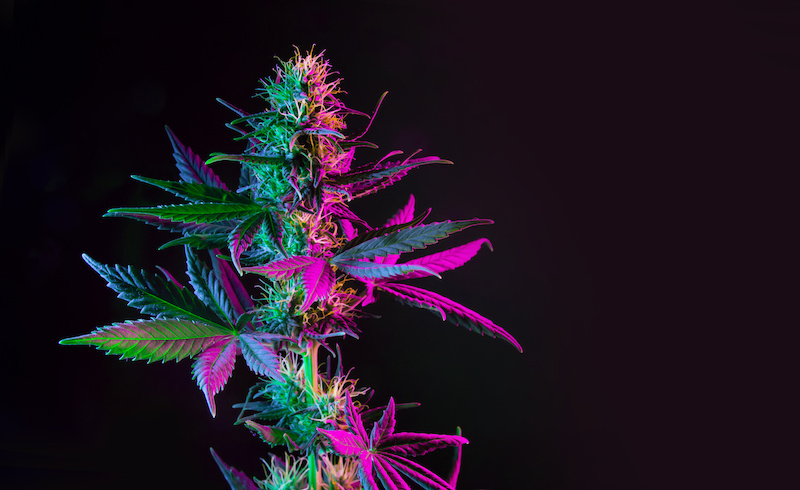 Cannabis tourism risks
There are many perceived risks associated with establishing cannabis tourism, including how cannabis is perceived and treated across all levels of government, through policies and by various organizations.
As well, on the ground level there is the varied response and perception of community residents as cannabis tourism is introduced, and how the industry might be received as the sales pitch is being made.
The rural nature of the industry could also be considered a risk factor.
"Sufficient digital access is necessary to improve the quality and safety of tourist experiences," the report noted. "Many farms are in remote locations creating barriers of entry for cannabis tourism operators due to connectivity challenges."
If the industry proves to be successful, it could spawn an amenity migration driven by a "green rush," further complicating housing issues in many Kootenay communities, including availability and affordability due to an influx of people.
On a global scale, indoor cannabis cultivation and the tourism industry both contribute to greenhouse gas emissions, "posing a threat to environmentally sustainable economic development," the report explained.
Select models recommend
• An agri-tourism systems model which considers effective partnerships and communication  between tourism providers, DMO's and tourists;
• A model which explores turning steps of the value chain into experiences including touring facilities, learning about cultivation, experiencing how the final product is made and
enjoying tastings;
• A model which explores sensory experiences which uses consumer senses to enhance tourism experiences. Cannabis tourism opportunities relevant for the KRT region were identified and categorized into:
– Current opportunities: cannabis tours, educational experiences, museums and art galleries, recreation, camping and cannabis friendly accommodations;
– Potential opportunities pending change in policy: farm-gate and direct delivery program, and on-site consumption.
—
---
© Copyright 2022 Okanagan Z. | About the oz.
Report a Typo or Inaccuracy
We strive to avoid typos and inaccuracies. However, on occasion we make mistakes. We value your contributions and help in correcting them.