News
Lots of sweet treats at Unity Cannabis in Penticton
Published on January 28, 2022 by David Wylie
Unity Cannabis in Penticton is stocked up on sweet treats.
Store manager Stephen Vissani said the store will focus on edibles leading up to Valentine's Day. They've brought in all types of baked goodies to share.
"Cocoa, shortbread, and cinnamon biscuits, chocolate chip cookies, lemon poppyseed cakes, brownies," he says.
Owned by Williams Lake First Nation, Unity's first store opened in Williams Lake. It was the first government-to-government agreement between the province and a First Nation under Section 119 of the BC Cannabis Control and Licensing Act.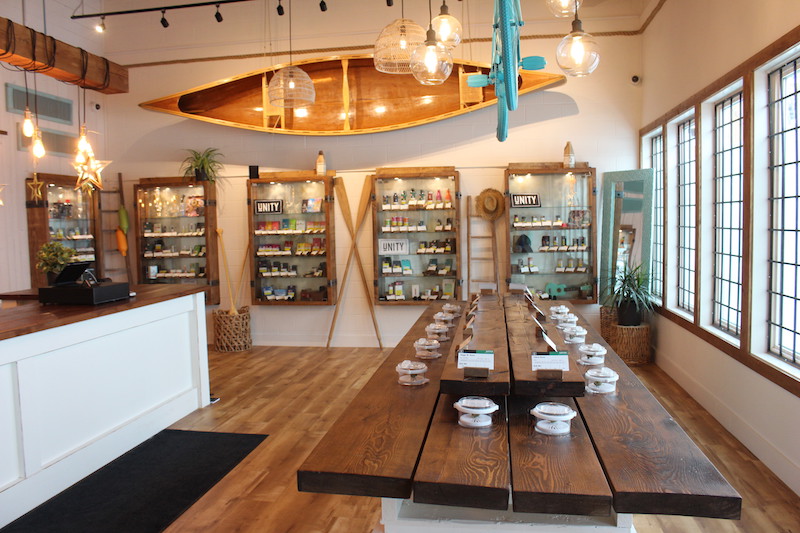 Seeds give power back to people
With spring not too far off, Vissani says he's excited about stocking seeds. He used to work in nurseries and is interested in seeing that side of the market develop. He says he wants people to grow an interest in cannabis, at the same time they take an interest in gardening.
"We're bringing a little bit of power back to the people when we give them seeds," he says.
"I haven't seen a lot of places that had them at first. I don't know too many stores that have more than one line. I was able to grab the only Pink Apricot seeds that they had and then they were gone."
Something for everyone
Vissani says the store caters to a diversity of tastes, tolerance, and variety.
He doesn't just carry high-THC flower, but also tried to bring in flower, carts, and pre-rolls that lower in THC and higher in CBD.
"For those that want a 1:1 ratio, we have a lot of capsules, edibles, and topicals they can use. People believe there is a synergistic effect with the CBD and the THC."
"When it comes to flower I try to focus on the boutique, craft-style side of things," he says.
Vissani's recommendations include: Sitka, Pistol and Paris, Doja, and MTL Cannabis.
"I do try and focus more on the Okanagan grown stuff," he says.
First Nations footprint
Unity works to tie in an Indigenous vibe to their stores.
"WLFN is blazing a trail for Indigenous communities to legally enter the amazing world of cannabis," says the company.
"They are demonstrating you can thrive in the cannabis industry, offering a safe, regulated product to the consumer, all while building sustainable economic development under the legal framework."
Unity has locations in Merritt, Williams Lake, and Penticton.
They'll have a farm-gate at the Williams Lake location where they're setting up a farm-gate under the name Sugar Cane Cannabis.
The name Unity shows their commitment to bringing people together.
They are planning to do a cultural ceremony.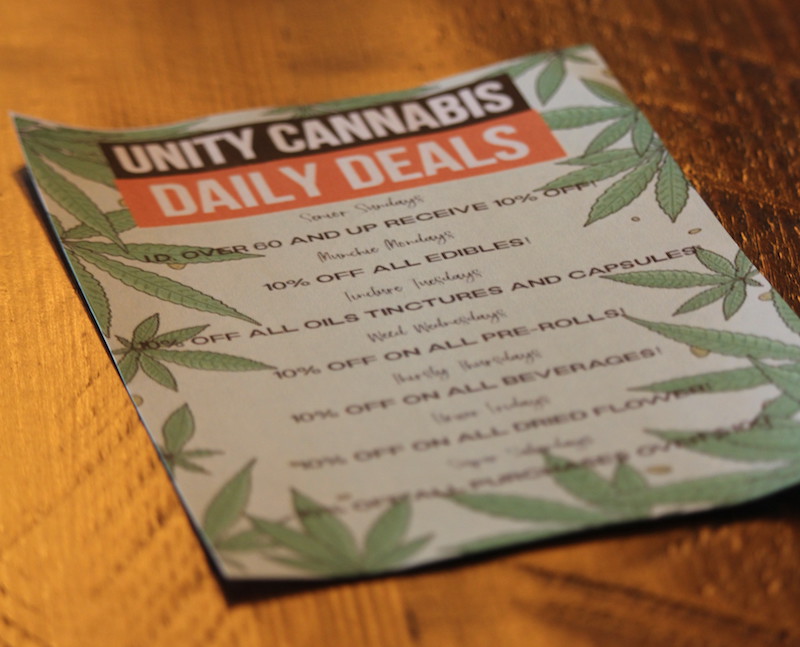 —
Updated Feb. 1 with changes to quotes. 
---
© Copyright 2022 Okanagan Z. | About the oz.
Report a Typo or Inaccuracy
We strive to avoid typos and inaccuracies. However, on occasion we make mistakes. We value your contributions and help in correcting them.