News
Undercover investigation finds easy access to illegal CBD
Published on October 22, 2021 by oz. staff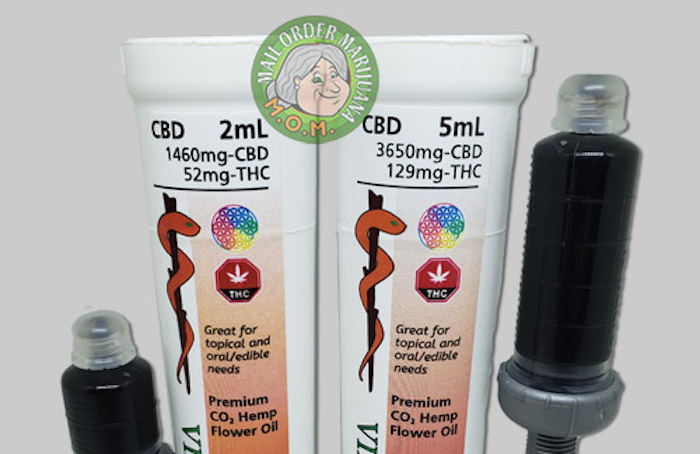 A new undercover investigation by the CBC's Marketplace found hundreds of illegal CBD products are available in the black market.
Further, those selling such products are making exaggerated and illegal health claims.
The investigation will air tonight on CBC TV and CBC Gem.
In Canada, all products containing CBD are regulated the same as those containing THC. Producers who make them must be licensed by Health Canada, and the stores that sell them require a provincial licence.
Making medical and health claims is forbidden under the Cannabis Act.
   • RELATED: BC to launch a 'Buy Legal' ad campaign
"Going undercover, we found products are easily available and salespeople are willing to make extravagant and illicit health claims," says a CBC story about its crew's investigation.
One unlicensed dealer claimed a CBD-infused balm would "100 per cent" help with back pain and "in 15 minutes it will feel like relief," according to the CBC.
Another told an undercover reporter: "It's kind of like a superpower almost."
The story says the CBC's own lawyers advised that reporters could not legally have the illicit products tested because it would be breaking the law.
In the US, CBD is treated differently than THC, and unregulated products are sold all over the place, including gas stations.
For its investigation, Marketplace says it visited two unlicensed stores specializing in CBD in downtown Toronto. The team also viewed dozens of illicit websites selling illegal CBD.
   • RELATED: BC dismisses call to crack down on illegal weed
A simple Google search yields lots of results for buying illicit CBD products online. There are also forums dedicated to the best mail order marijuana sites.
In BC, there are at least 30 unlicensed stores openly operating. As for the quality of product they are selling, the province said in June that a study by the BC cannabis secretariat found 90 per cent of dry cannabis samples seized from six illicit stores in the Lower Mainland were tainted with pesticides and other harmful material.
Mike Farnworth, BC's public safety minister and Solicitor General, told a news conference at the time that all but two of the 20 samples seized also contained "unacceptable levels" of bacteria, fungi or heavy metals.
---
© Copyright 2021 Okanagan Z. | About the oz.
Report a Typo or Inaccuracy
We strive to avoid typos and inaccuracies. However, on occasion we make mistakes. We value your contributions and help in correcting them.