News
Vitalis one of Canada's top growing companies
Published on September 28, 2020 by oz. staff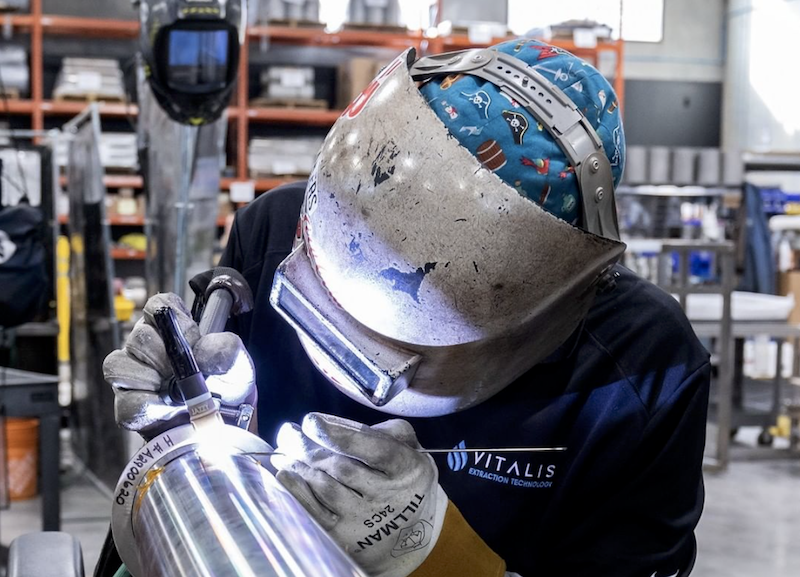 Vitalis Extraction placed No. 3 on The Globe and Mail's ranking of Canada's top growing companies.
The 2020 list in the national newspaper's Report on Business ranks companies on three-year revenue growth. Vitalis posted growth of 8,090 per cent.
The company manufactures industrial-scale supercritical CO2 extraction systems for a broad range of industries—originating with cannabis.
"We're proud to reach this milestone as we approach our 5th birthday, and excited to maintain this momentum of growth moving forward with our sights set on new products and new markets," said Joel Sherlock, co-founder and chairman of Vitalis.
Its customer base has expanded to include producers pharmaceuticals, food and beverage, and essential oils.
They build components in-house at their facility in the north end of Kelowna.
The top growing company list is a voluntary program, and companies have to complete an in-depth application process in order to qualify.
The full list of 2020 winners is published in the October issue of Report on Business magazine.
---
© Copyright 2020 Okanagan Z. | About the oz.
Report a Typo or Inaccuracy
We strive to avoid typos and inaccuracies. However, on occasion we make mistakes. We value your contributions and help in correcting them.