Reviews
Deep Space by Canopy Growth
Published on September 3, 2020 by David Wylie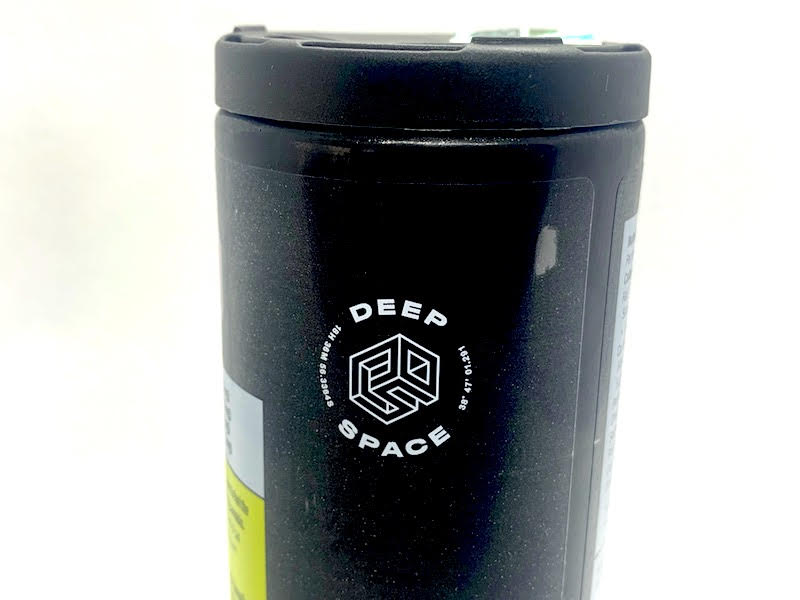 Deep Space is supposed to be "bold and mysterious."
One has to wonder if the creators of the Deep Space cannabis drinks are from another planet – one where taste buds are oddly different. The cannabis drink is reminiscent of cough syrup, with strong notes of flat off-brand cola.
Described by Canopy Growth's marketing team as "full flavoured," the cannabis beverage packs 10 mg of THC in its 222 ml aluminum vessel. Deep Space retails for about $7 each and has 22 grams of sugar per cute little can.
Since those photos were snapped, I've had a bunch more. I wouldn't say that I've necessarily acquired the taste, but I have come to enjoy the buzz it delivers. These drinks are pretty effective and you can split them with another person to create two small drinks over ice that go down alright.
While drinks are novel products – and some even taste good, like Houseplant Grapefruit Sparkling Water – they remain expensive, especially when packing small amounts of THC. This one does hit the the highest amount you can in a single drink.
Those looking for the best drink value and flexibility available ought to try the VeryVell water soluble drops. They can turn any drink into an accurately dosed cannabis beverage, and they are great for making creative mocktails or adding to cheap sparkling water.
Originally posted July 23, 2020.
Updated on Sept. 3, 2020.
---
© Copyright 2020 Okanagan Z. | About the oz.
Report a Typo or Inaccuracy
We strive to avoid typos and inaccuracies. However, on occasion we make mistakes. We value your contributions and help in correcting them.