Reviews
Peanut Butter MAC by BLK MKT
Published on February 18, 2021 by David Wylie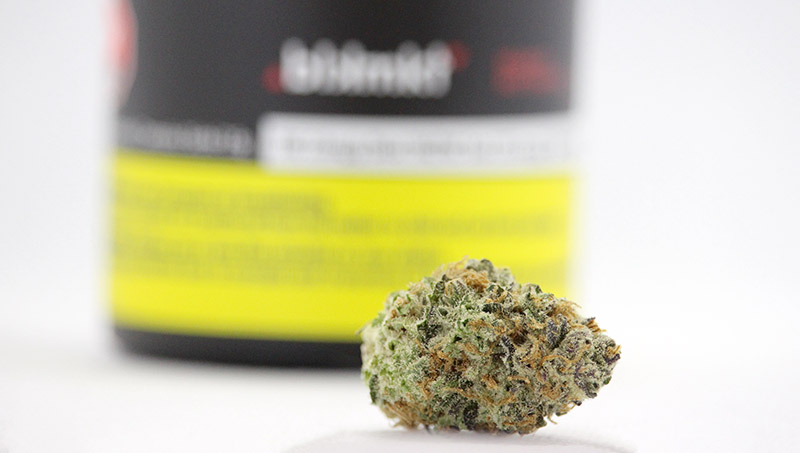 It's as satisfying as peeling the seal off a new jar of peanut butter.
BLK MKT's Peanut Butter MAC is smooth and nutty. We dry-herb vaped it using a Crafty, and found this is one to savour.
A cross between Peanut Butter Breath and Miracle Alien Cookies (MAC), this high-THC Indica-hybrid is premium priced; it runs in the neighbourhood of $50 depending on where you buy it. Still, if you'e looking to treat yourself, this is worth it.
We got four beautiful, dense, sticky buds, trimmed with care, in our eighth.
The hefty little glass jar protects the treasure inside, and a Boost humidity pack keeps it fresh. Not that this has been sitting on the shelf long; it was packaged on Jan. 18, 2021, and we picked it up from a brick-and-mortar store only a couple weeks later.
Our lot was 23.54% THC, with 3.28% terpenes, including limonene, pinene, caryophyllene, and humulene.
BLK MKT is popular and gets bought up pretty quick. So if you want it, grab it when you see it.
---
© Copyright 2021 Okanagan Z. | About the oz.
Report a Typo or Inaccuracy
We strive to avoid typos and inaccuracies. However, on occasion we make mistakes. We value your contributions and help in correcting them.