Reviews
Red Congolese by Gnomestar
Published on June 17, 2021 by David Wylie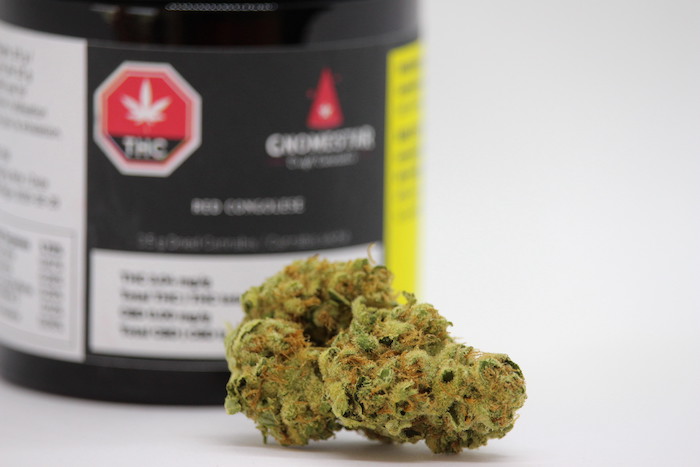 This is a great daytime Sativa that leaves you clear headed.
Two big beautiful buds were packed into the sturdy glass jar. They are wonderfully frosty with lovely red pistils.
The dank smell is fruity and cheesy.
My batch of Red Congolese clocked in at 20.1% THC, and the jar shows 1.73% terpenes—including Myrcene and Limonene. The pure-sativa is a cross between Afghani Landrace and Congolese.
Located in Delta, BC, Gnomestar's plants are hand-harvested, hang-dried, and hand trimmed before being cold cured over several weeks.
Personally, it kept me alert, focused, creative, and drawn to accomplishing tasks.
If you can still find this classic cultivar in your local cannabis store, Red Congolese retails for about $45.
It's worth a smoke.
---
© Copyright 2021 Okanagan Z. | About the oz.
Report a Typo or Inaccuracy
We strive to avoid typos and inaccuracies. However, on occasion we make mistakes. We value your contributions and help in correcting them.