Reviews
Ruxton by Broken Coast Cannabis
Published on November 29, 2018 by David Wylie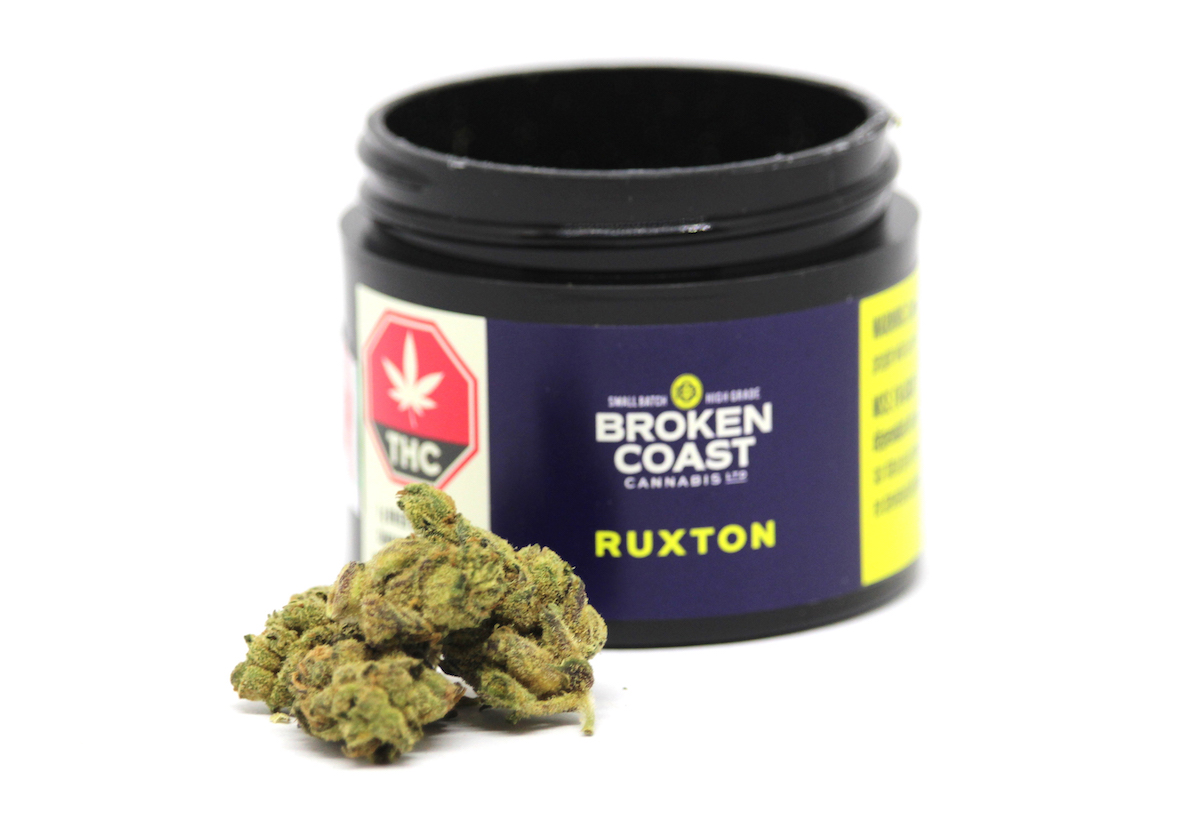 We review a one-gram order of Ruxton from the BC Cannabis Store.
Broken Coast Cannabis has shown a remarkable ability to keep a consistent level of high quality throughout its products.
Ruxton holds up to that reputation. The hybrid's buds are dense and give greater yield than you'd expect when breaking it apart. It is hand-harvested.
It's harsh at times, with a strong and intense smoky flavour. It's a cross between OG Kush Sour Diesel, which resembles the taste.
It's 30 percent indica and 70 percent sativa. Ours was 18.5 percent THC (low on the expected range of 14.9-28.7 percent. You feel it right away in your head, later in your body.
"This exceptionally pungent phenotype produces a strong, heavy smoke and intense flavour with notes of lime and diesel," says the description. "Rounded and well-balanced, Ruxton retains the best qualities of its parents."

This strain is a little too harsh for us, but it is very effective if you don't mind the punch.
Terpenes: Caryophyllene, Limonene, Myrcene
Price: $11.99 1g / $39.99 3.5g / $72.99 7g at BCCS
BONUS: Our observations on San Raphael '71 over at Reddit…
---
© Copyright 2018 Okanagan Z. | About the oz.
Report a Typo or Inaccuracy
We strive to avoid typos and inaccuracies. However, on occasion we make mistakes. We value your contributions and help in correcting them.