Features
Hobo is king of cannabis in Vancouver
Published on February 27, 2020 by Simon Gerard
Story and photos by Simon Gerard
Within a year, Hobo Cannabis Company became the biggest name in Vancouver for cannabis retail and is set to grow quickly across the country. Last summer, they opened the first licensed store in Kelowna. Since last May, they've opened four locations in Vancouver and one in Ottawa. They have several more locations in the works in B.C., Alberta, and Ontario.
Despite opening stores in quick succession with more on the way, this isn't a quantity over quality situation. Having stopped by several Hobo locations in Vancouver, their interior design is high-end and branding is clear. After visiting one location, you'd instantly know when you're in another one of their shops across the country.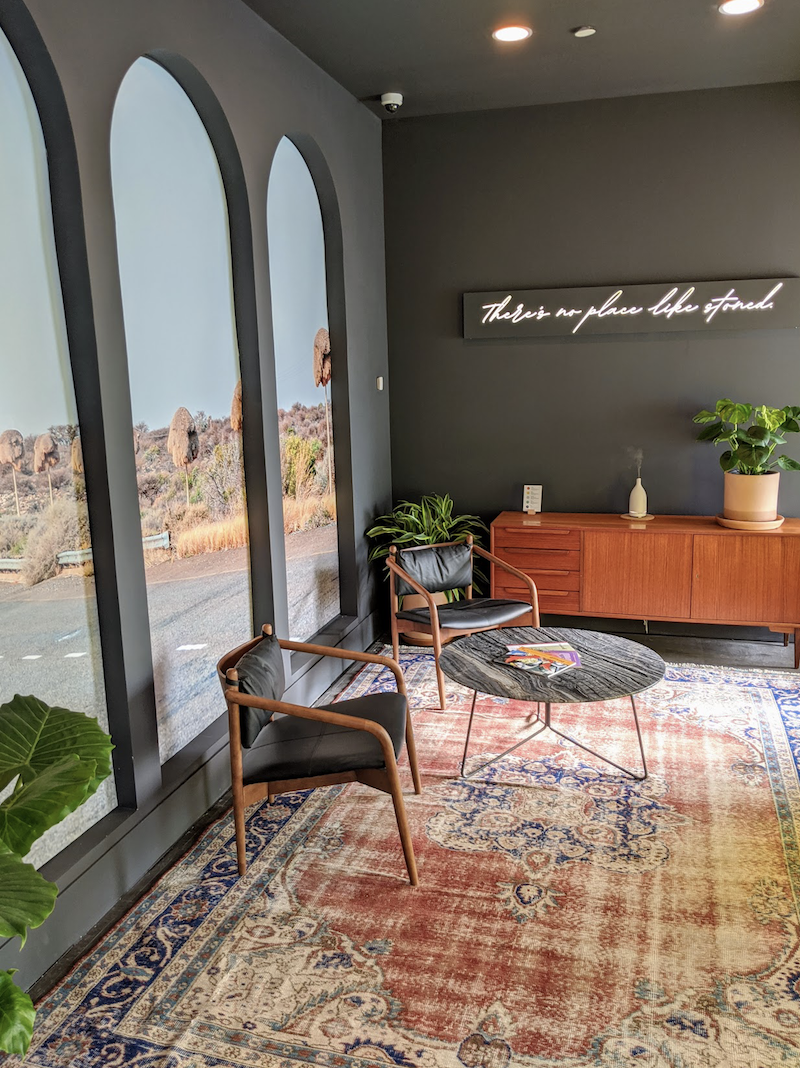 Going with a bit of a boho-chic vibe, they have several visual hallmarks to let you know you're in a Hobo-brand store: bright wood, potted plants, weathered rugs, a bit of classic neon signage, a selection of mid-century modern furnishings. The decorative elements are minimal, which keeps the space clean and avoids clashing with high-tech elements like iPads and screens. The bohemian style adds to a great in-store experience, but combined with the brand name it's impossible for me not to think of Derelicte from Zoolander.
A simple logo and bright yellow splash against black/off-white exterior colourway make each store noticeable and recognizable from the outside without being visually loud. Leafly readers agree on Hobo's style, with its Kelowna location earning a spot on their Reader's Choice Awards "Best-Looking Cannabis Stores" list.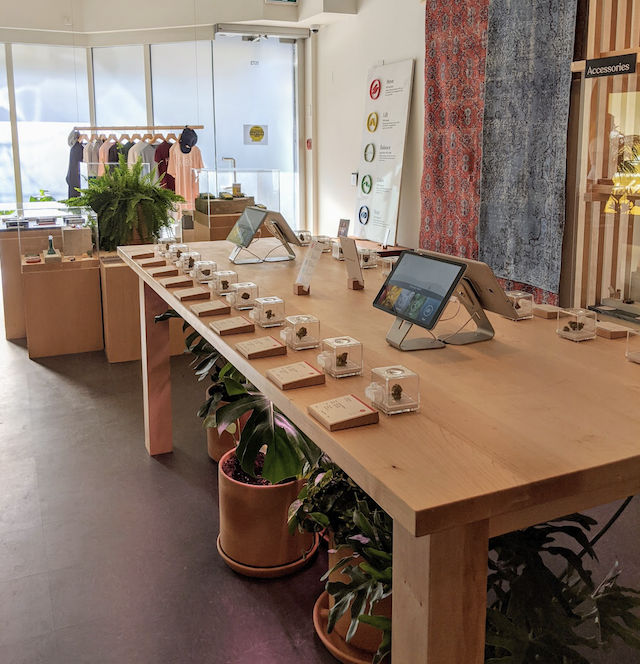 Hobo Rec's fourth Vancouver-location opened up Feb. 18 to serve as their flagship store. I took a quick visit to check out the big space and the new terpene bar, found only at this location currently. Hobo's parent company is the Donnelly Group, behind many of the most popular restaurants, bars, and pubs around Vancouver. The Donnelly Group also runs a chain of barbershops called Barber & Co, which includes a lab where they develop grooming products. They used this lab to develop the essential oil blends used in the terpene bar. Here customers can learn about the most common terpene scents in cannabis and help identify them.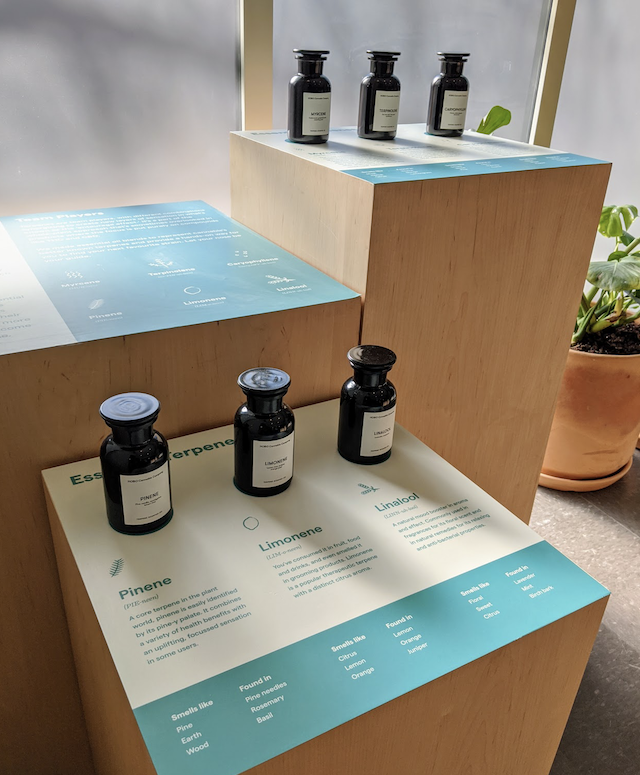 One appreciated upgrade is the containers for smelling the flower samples. Legal shops usually have flower in a small clear box with a removable plug to allow customers to smell them – that requires fiddling to open and close, often resulting in the plugs breaking off. Here the plugs are replaced with fixed rubber buttons that you can press to blow out air to take in the terpenes.
Found on Robson Street, Hobo's flagship location is right in the middle of downtown Vancouver's tourist shopping district.  A few years ago I'm sure no one would imagine a cannabis shop in that location, but Hobo fits right in.
Simon Gerard is a freelance writer in Vancouver. Follow him on Twitter, Instagram, and about.me/simongerard.
A weekly ounce of info
Something, something, subscribe.
---
© Copyright 2020 Okanagan Z. | About the oz.
Report a Typo or Inaccuracy
We strive to avoid typos and inaccuracies. However, on occasion we make mistakes. We value your contributions and help in correcting them.