Features
The Valens Company grows in Kelowna
Published on November 26, 2020 by David Wylie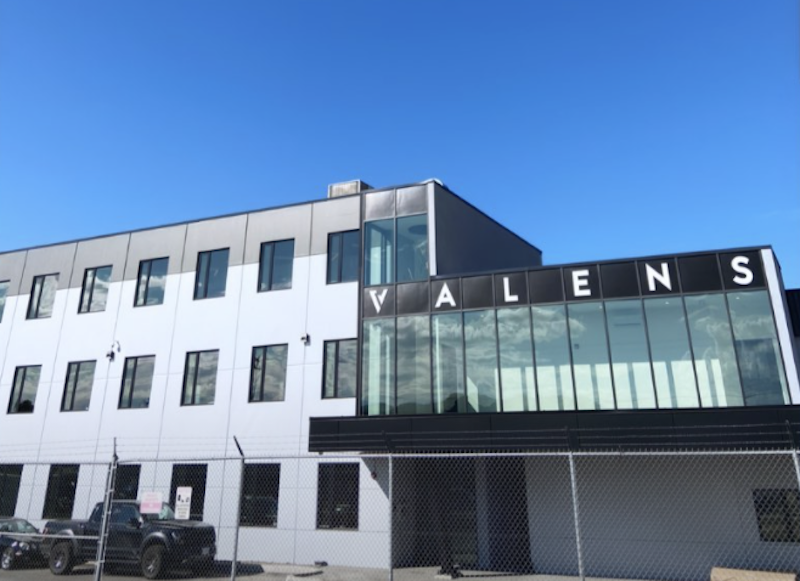 The Valens Company has received a licence to grow its footprint.
Health Canada has granted the end-to-end cannabis company an amended licence for its second Kelowna facility, called K2.
Its 42,000-square-foot expansion on Carion Road increases the company's capacity to manufacture a range of extraction products, including vapes, sprays, tinctures, capsules, topicals, and beverages.
Valens already produces dozens of white-label products, including the brands Verse, BRNT, and nuance.
The new scalable manufacturing facility is a significant boost to its production capacity and capabilities, says Valens in a statement.
"The full build-out of our K2 facility, and now the ability to commence operations, allows us to hit a key milestone in our corporate strategy by the end of fiscal 2020, which is the significant expansion of our processing and manufacturing capacity to maintain our speed to market and cost advantage across all 2.0 product categories," said CEO Tyler Robson.
"The investment we have made in our white label and custom manufacturing capabilities, paired with Valens' custom-engineered processing platform, will continue to set us apart not only domestically, but in global markets as we look to replicate the success of our business model overseas. We look forward to continuing to produce the premium and reliable derivative products our customers and consumers know us for, but with this expansion, at record speeds and in new, innovative formats."
Valens is one of the largest third-party extraction companies in Canada. It has an annual capacity of 425,000 kg of dried cannabis and hemp biomass.
They are setting the stage for further global expansion, and the K2 facility was built with Good Manufacturing Practices (GMP) compliance to support EU level certification.
The growing company has completed the expansion of its office space in the Kelowna headquarters, located at the K1 and K2 site. It also operates Valens Labs, a Health Canada licensed cannabis testing lab.
"The demolishing and construction of this 42,000 facility included a team of Architects, Engineers and Consultants to design and retrofit an existing prefabricated steel building into a new internal 2 floor structurally engineered 'building within a building,'" says Gibson Contracting.
"A further 8,200 square foot precast concrete and steel addition was added for shipping/receiving and storage needs."
---
© Copyright 2020 Okanagan Z. | About the oz.
Report a Typo or Inaccuracy
We strive to avoid typos and inaccuracies. However, on occasion we make mistakes. We value your contributions and help in correcting them.