News
BC declares cannabis an essential service
Published on March 26, 2020 by David Wylie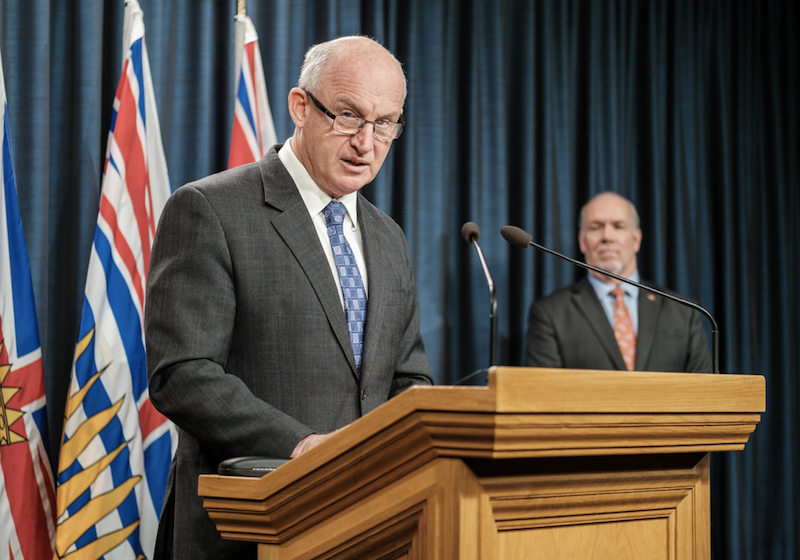 Cannabis retail and production have been declared essential in BC.
The province released Thursday afternoon an exhaustive list of businesses it has deemed essential to remain open during the coronavirus pandemic.
Cannabis (including producers) is listed in amongst grocery stores, pet supplies and liquor in the retail section.
That means local cannabis retailers, growers and extraction businesses can continue to operate.
Mike Farnworth, BC's minister of public safety and solicitor general, is using what the government calls "extraordinary powers" under a state of provincial emergency to maintain essential goods and services among COVID-19.
BC joins Ontario in declaring cannabis to be essential.
Whether at work or at home, physical distancing is still a necessity during the pandemic. And stores that remain open must follow the orders and direction from the provincial health officer to ensure physical distancing and enhanced cleaning measures are in place.
Local retailers have been adopting extra measures, including increased sanitization and social distancing.
"We continue to offer amazing service to our customers, just at a distance," says Spiritleaf Vernon owner/operator Sarah Ballantyne. "Our staff are healthy, and are taking the necessary precautions to ensure social distancing measures."
She says Spiritleaf Select & Collect service is now available through their website and staff can meet customers at the door with products.
The provincial government's Liquor and Cannabis Regulation Branch (LCRB) now allows all non-medical cannabis retail stores to offer reservations through their website or by telephone to help ensure physical distancing.
There have been 725 confirmed cases in BC as of March 26, including 62 in the Interior Health region.
Subscribe
We only email once a week
---
© Copyright 2020 Okanagan Z. | About the oz.
Report a Typo or Inaccuracy
We strive to avoid typos and inaccuracies. However, on occasion we make mistakes. We value your contributions and help in correcting them.