News
Cannabis activists selling their store after health scare
Published on January 13, 2023 by oz. staff
Two longtime BC cannabis activists are selling their licensed store.
Chris and Elaine Nuessler made headlines in 2016 when they openly defied the law to bring Charlotte's Web CBD oil across the US border into BC to treat their granddaughter's seizures.
Chris is a retired RCMP officer.
After legalization they opened a cannabis store in Summerland, BC, called PH Cannabis.
"Yes we are selling," they confirmed to the oz.
"We made the decision given our age and a medical scare that brought with it the realization that a more relaxed lifestyle is in order!"
"We love what we created and hope that someone else younger with a like mind would take over. We will miss it and hopefully will keep some fingers on the pulse for as long as we are feeling it… helping out with the industry wherever we can."
They say the sale will likely take some time.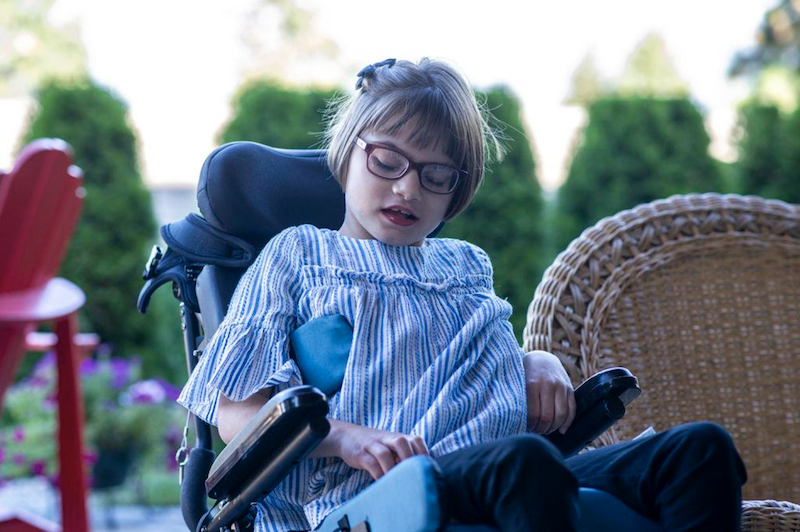 History of activism
The Nuessler's granddaughter, Kyla Williams, was born Feb. 1, 2012.
At the time she appeared to be completely normal, her family says. But at three months they noticed upper eye movement and a slowdown in her development. By six months she was referred to a pediatrician who immediately recognized symptoms of epilepsy.
Kyla spent time in Vancouver Children's Hospital, undergoing a barrage of tests. No explanation surfaced and symptoms escalated relentlessly.
  RELATED: Charlotte's Web partners with Tilray, products expected 2023
Family members had heard about an alternative therapy, a high-CBD low-THC form of medical cannabis, used in Colorado by many kids with epilepsy, called Charlotte's Web. They asked hospital staff about it, but medical marijuana was then illegal and not available in Canada. No clinical trials were on the horizon.
By February 2014, Kyla had seizures non-stop all day. She was suffering and declining quickly.
Kyla's grandmother, Elaine Nuessler, said the family needed a solution—and fast. But to give her cannabis oil?
Nuessler never had any interest in marijuana, or drugs. In fact, her husband Chris, a retired RCMP officer, spent his career fighting illegal substances.
  RELATED: Charlotte's Web coming to Canada, with Okanagan bud
Now, she and her family found themselves in a position where they'd have to break the law to try a medical treatment.
With the cannabis extract, Kyla started to get better, like other children had.
"I'm not going to say it's a miracle, but it certainly has given these children a quality of life," she says in a previous interview. "We were amazed what we were able to achieve with her seizure control."
The stigma at the time was strong. As conversation around decriminalizing marijuana intensified, opinion was vocal and split.
The family decided to go public.
"We tried to protect ourselves a little bit by coming out in the media," said Elaine.
People started gravitating toward Elaine and she began advising seniors and those with young children in medical crisis about her experience.
They opened up Purple Hemp Co., selling essential oils, soaps, hemp clothing, yarn and other products and raising awareness about the uses of the plant.
After legalization, they opened PH Cannabis Co.
---
© Copyright 2023 Okanagan Z. | About the oz.
Report a Typo or Inaccuracy
We strive to avoid typos and inaccuracies. However, on occasion we make mistakes. We value your contributions and help in correcting them.