News
Our exclusive joint cannabis tour is sold out!
Published on September 16, 2022 by oz. staff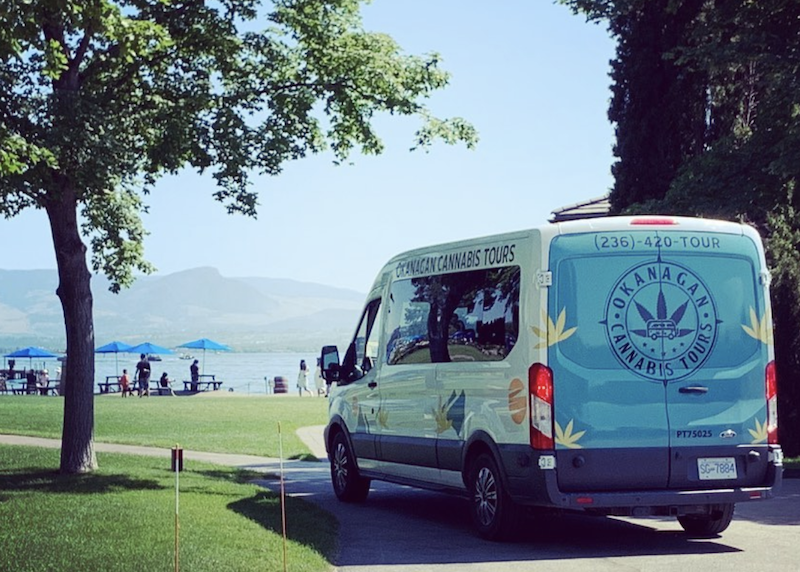 As promised: here's the story. It was A BLAST! Thank you to all our guests and those at stores and grows that made it amazing.
—
We'll let you know how it was 🙂
—
Wanna lift?
On Oct. 1, the oz. is partnering up with Okanagan Cannabis Tours for an exclusive one-time only tour in the South Okanagan.
We'll be visiting Pineapple Buds in Oliver where we'll go on a tour of their grow room, which features a deep water culture system. They were the cover story on the spring 2022 edition of the oz. magazine (Vol. 2, Iss. 1).
There will also be a taste of wine, as we stop in at The District Wine Village, conveniently located next to Pineapple Buds.
Later in the day, participants will have the chance to take part in a hands-on cannabis sensory evaluation at Legit Exotics in Kaleden, BC.
We'll stop at two retailers: Prime Cannabis in West Kelowna and Spiritleaf in Penticton.
Lunch is provided along with refreshments and non-infused samples.
The cost is $200 per person. Email [email protected] or call 236-420-TOUR (8687) to book one of the few remaining spots.
More details on the tour stops
Come meet Pineapple Buds' founders Kyra Horvath and Laine Keyes. The micro is an Indigenous-affiliated company. Originating from barn beginnings to a custom-built deep water culture facility, they combine simple and innovative horticulture techniques to grow a select range of niche cannabis strains, including Pineapple Party, Upside Down Cake and Hawaiian Pineapple.
Be part of Legit's market research through their Sensory Evaluation Program, a chance to provide your feedback on how these novel products affect your senses through sight, smell, touch, and taste. Legit Exotics is a network of craft growers with deep roots in the BC cannabis culture and are spreading their rare phenotypes of Legit Genetics to elite growers. Legit is environmentally focused with the smart layout of their greenhouses and use of living soil to enable minimal resource wastage (water, power, and soil). They are certified organic cannabis.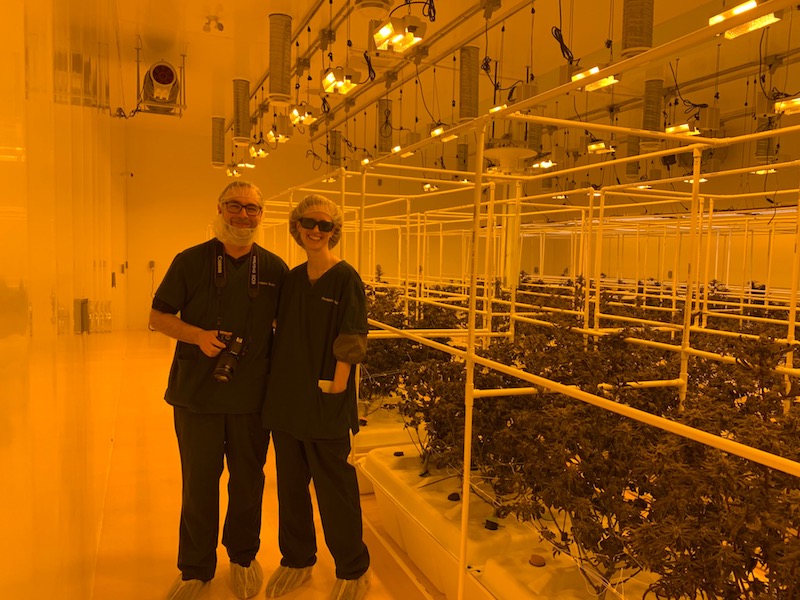 The tour will be making a stop at the wine village to round out your tour experience. The District Wine Village is the first true wine village in Canada. Located in the heart of the South Okanagan, the Village is surrounded by vineyards and home to 16 artisan producers. This  one-of-a-kind wine village now includes beer and food!
Prime Cannabis takes pride in curating a premium selection of products and continuously updating our menu with the very best selection available. Nathan, Prime's Head of Operations, will be on-hand to give you a history of cannabis in the Okanagan. Nathan is an experienced outdoor cannabis farmer, having grown large plots of cannabis secretly in the hills of the Okanagan Valley and the Kootenay's prior to legalization.
Penticton Spiritleaf was the first legal cannabis retailer to open in the city. Owner Matthew Bolton places an emphasis on stocking a good selection of beverages at the store. They're know in the community for their friendly staff and top-notch selection. They have a roomy store with the classic Spirtileaf vibe.
Our joint tour includes…
Stops at Prime Cannabis, Spiritleaf, Pineapple Buds, Legit Exotics & the District Wine Village.
Complimentary bottled water & lunch
Complimentary use of our portable vapourizer
Cannabis Guide and Educator
Terpene  education & experience
Luxury transportation in our fully air-conditioned vehicle
Pick up and drop off
Swag bag filled with non-infused samples and other goodies
Exclusive, full-day event
---
© Copyright 2022 Okanagan Z. | About the oz.
Report a Typo or Inaccuracy
We strive to avoid typos and inaccuracies. However, on occasion we make mistakes. We value your contributions and help in correcting them.