News
Pure Sunfarms' Soar launches Infused Blunts rolled in kief
Published on October 27, 2023 by David Wylie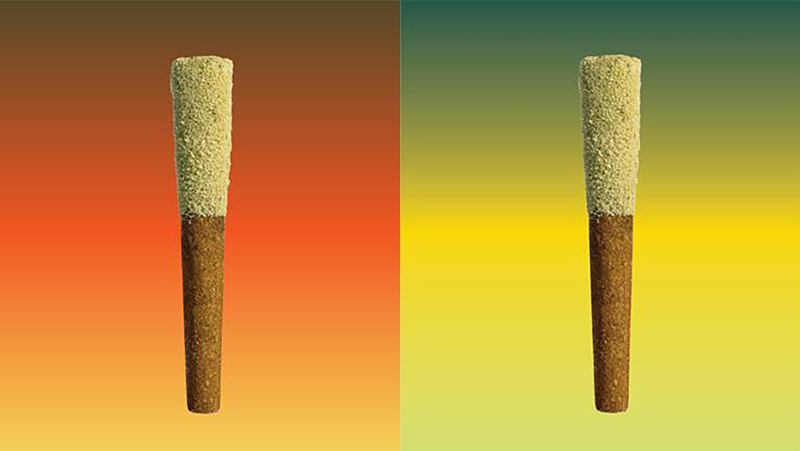 If you're looking to really get zooted, Pure Sunfarms is launching one-gram Infused Blunts coated in kief through its Soar brand.
Soar's infused blunts are packed with cannabis flower that's infused with oil. They're rolled in a tobacco-free hemp blunt wrap and covered in kief—which is a dusting of cannabis trichomes sifted from dried flower.
The super high-THC category has seen an influx of offerings, including infused joints, blunts, and cannagars from brands such as General Admission, BZAM, and Buddy Homburg.
This appears to be the first legal infused blunt that's also been coated in kief.
"We've created something special for even the most experienced cannabis consumer with our hand-crafted infused-blunt, something you wouldn't roll yourself," says Pure Sunfarms President Orville Bovenschen.
"Visually it's a standout, and every detail was considered in its design."
Soar Infused Blunts available in BC, Alberta, Ontario
Currently, Tropic Crush is available in BC Cannabis Stores for $18. It's listed as up to 39% THC.
Citrus Cyclone is also expected to drop.
They are also available in Alberta and are coming to Ontario.
Pure Sunfarms is one of the largest cannabis growers, currently operating in 1.1 million square feet of greenhouse space in Delta, BC.
---
© Copyright 2023 Okanagan Z. | About the oz.
Report a Typo or Inaccuracy
We strive to avoid typos and inaccuracies. However, on occasion we make mistakes. We value your contributions and help in correcting them.