News
Support in BC for cannabis consumption, with active opposition
Published on January 10, 2023 by David Wylie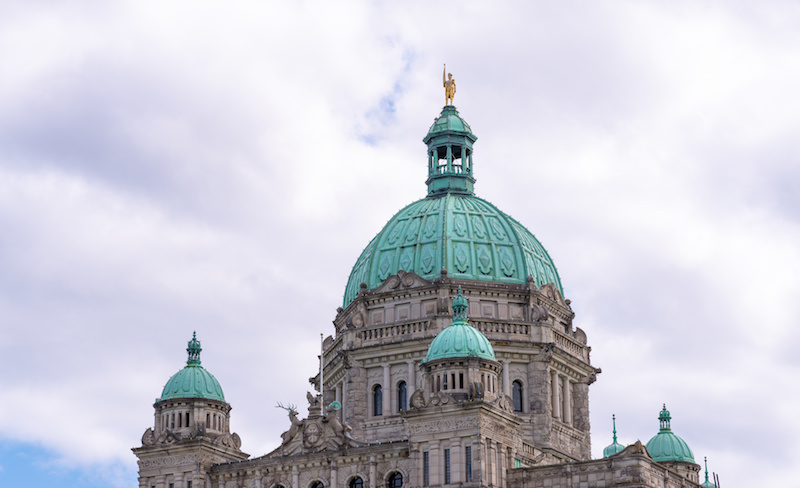 A BC government survey shows a deep divide remains in the province over cannabis consumption spaces.
And there's not much in between.
Results of the survey, launched last April, have been released. It found strong support among the cannabis industry for public consumption of weed.
"Most people who use cannabis were in support of consumption spaces, as were cannabis retailers, producers, and industry associations who provided written submissions," says the executive summary.
"In contrast, consumption spaces were generally not supported by people who do not use cannabis and from some public health and safety organizations or local governments who provided written submissions."
  RELATED: Listen to David Wylie discuss this story on CBC's Daybreak (at the 1:18 mark)
In fact, the results were so skewed—particularly through online results—that the government concluded they were likely dominated by special interest groups.
Respondents were most concerned about increases in cannabis-impaired driving, followed by people becoming too intoxicated, and the smell of cannabis, says the report.
No action will be taken right away, says the government. Rather, the province will now consider whether cannabis consumption spaces should be allowed—and if so, how they should be regulated.
An important piece of the puzzle
Cannabis consumption spaces are an important part of legal cannabis, say industry stakeholders.
"We look forward to a time when restaurants/lounges and other consumption sites will allow consumers to 'bring your own weed,' similar to the current BYOB alcohol policy in BC," says the Craft Cannabis Association of British Columbia in its feedback to the province.
  RELATED: Issue 7 of the oz. magazine features tourism, sustainability
HEXO, Canopy Growth, and Aurora Cannabis also wrote in favour of public consumption spaces.
Soon, farmgate cannabis in BC will become much more mainstream now that the government is accepting applications from growers. Having places where tourists and consumers can hang out and partake is, to many, a missing piece to the puzzle.
Method to the survey
Telephone survey respondents were selected via random sampling, says the report; whereas, online respondents could be biased.
"There were 15,362 people who completed the online survey. This sample is larger than most BC public engagements, which may reflect strong opinions that some people hold about cannabis use and regulation," says report.
"Online survey respondents generally held stronger opinions than telephone survey respondents either in support or opposition to cannabis consumption spaces. However, the findings from the online survey do not necessarily represent the broader BC population because of the potential for self-selection bias associated with choosing to complete the online survey."
Online they found 94% of people who use cannabis support consumption spaces; however, 91% of people who do not use cannabis oppose public consumption. Written submissions also reflected either strong support for or against cannabis consumption spaces depending on the source.
Definition of cannabis consumption
BC defines cannabis consumption spaces as a cannabis lounge, a special event, or another establishment that has cannabis for sale and use on-site.
Cannabis consumption spaces were not considered at the time of legalization in 2018, says the province, because of "the limited time-frame to prepare a regulatory framework in advance of the federal legalization date."
"As well," it says, "B.C. had taken a relatively permissive approach to allow cannabis use in public spaces (with some exceptions such as in parks, on school properties and in public buildings)."
Who would use cannabis consumption lounges?
In the survey, the majority of people who use cannabis say they would visit a cannabis consumption space to both buy and use cannabis. They were also the most interested in visiting cannabis cafés/lounges.
Meanwhile, those who don't use cannabis say they are actually likely to avoid events and businesses permitting cannabis consumption.
Indoor smoking and vaping are not being considered as an option.
Keep weed and booze separate?
Cannabis and alcohol consumption being kept separate is an area where cannabis industry and public health clash.
"Most respondents who provided a written submission, particularly those from public health and safety organizations, opposed co-location. The most common reason for opposing co-location was the greater challenge it would present, both for individual customers and for business owners, in assessing intoxication and preventing overconsumption," says the report.
One written response noted that cannabis is already used in tandem with alcohol, with bar patrons slipping outside for a vape or a puff.
Support the oz.
Get the oz. in your inbox every Friday, including quick hits, newswire, and dad jokes.
Sidebar: Participation
730 respondents completed the telephone survey. Responses were weighted to reflect the BC population more closely in terms of gender, age and across health authorities
15,362 respondents completed the online survey
66 written submissions from individuals, businesses, and organizations. Written submissions allowed respondents to provide feedback on behalf of a group, share their subject matter expertise, and provide more detailed feedback than possible through a survey.  Submissions provided by organizations are available for review here.
—
UPDATED at 1:30 p.m. Jan. 10 with more details from the report
---
© Copyright 2023 Okanagan Z. | About the oz.
Report a Typo or Inaccuracy
We strive to avoid typos and inaccuracies. However, on occasion we make mistakes. We value your contributions and help in correcting them.