Reviews
Sourdough by San Rafael '71
Published on January 5, 2023 by David Wylie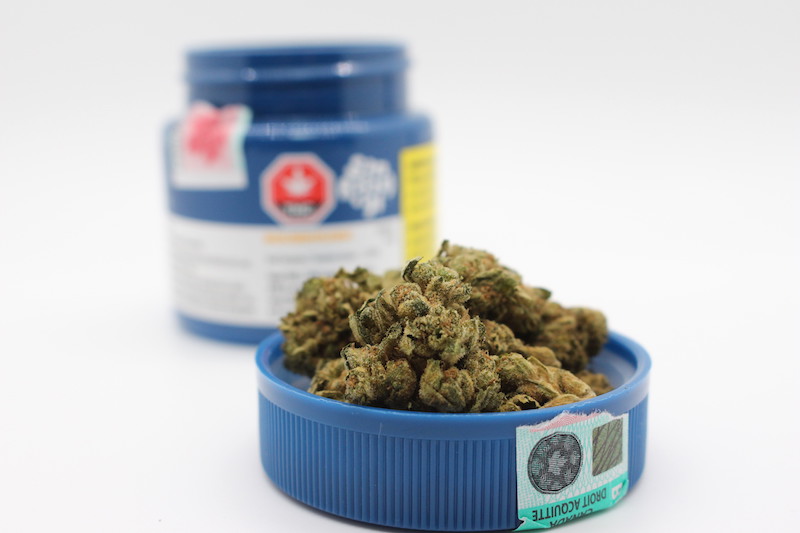 If you're more interested in the destination than the journey, San Rafael '71's Sourdough is for you.
It's a good pick for the stoner on a budget, a real heavy hitter for cheap at $26 for 3.5 grams.
  TLDR: It ain't pretty but it does the job
Don't expect to be wowed by what's in the plastic jar. The eighth of Indica looks underwhelming. For something called Sourdough you would expect it to be more pungently sour. This 2.83% terpene flower is muted.
Checking in at 25.7% THC, it was packed on July 19, 2022. The plastic jar was nicely sealed.
Inside there was a bunch of small popcorn buds. They all added up to a little underweight—and with big stems.
Saturday smoke: Sourdough by San Rafael '71

TLDR: It ain't pretty but it does the job 💄🐷https://t.co/wuT5B0mR3R pic.twitter.com/QHeQc87yyD

— the oz. (@theouncemag) January 7, 2023
Packed with a Boost inside the jar, the buds are nice and squishy.
Grinding it brings out more of the sour smell.
The moisture is good and it rolls up nice. It tastes both sweet and sour on a dry pull.
It's smooth pulls from the vape. Smoking it is harsh, with coughing.
I found the effect to be potent, almost psychedelic. It's fun, active, and creative.
Verdict
Good value.
Sourdough from San Rafael '71 (Aurora) punches above its weight in effect, but looks about as budget as the price tag.
---
© Copyright 2023 Okanagan Z. | About the oz.
Report a Typo or Inaccuracy
We strive to avoid typos and inaccuracies. However, on occasion we make mistakes. We value your contributions and help in correcting them.