Reviews
Veryvell drops by Truss
Published on November 19, 2020 by oz. staff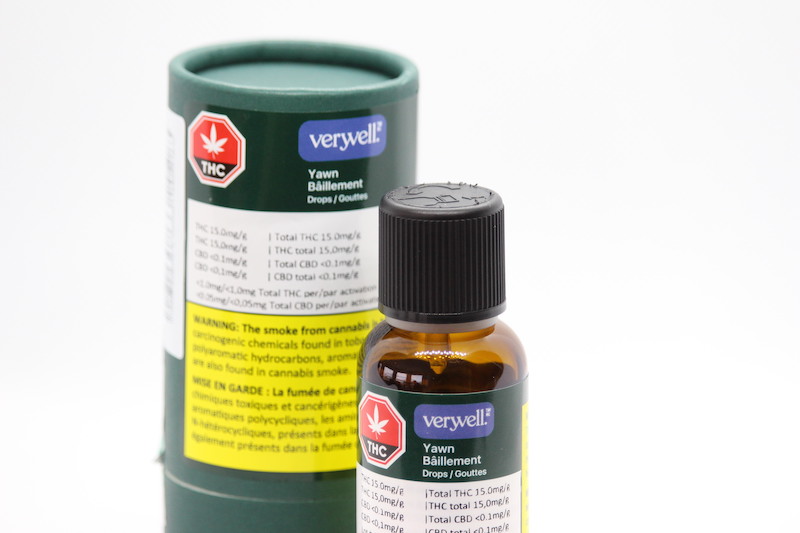 What if you could turn any drink into a cannabis beverage?
Veryvell's water soluble drops make creating your own custom cannabis cocktail a breeze. They are one of the most versatile, convenient and economical products on the market right now.
Produced by Truss Beverages—a property of Hexo, they come in three types of water-soluble drops: Yawn (THC), Exhale (CBD) and Tingle (1:1 THC/CBD). You can keep things balanced by using Tingle, chill out with Exhale, or get a buzz on with Yawn. We've also mixed the CBD and THC drops into our own custom ratios to tailor the effects.
They are extremely easy to dose—two drops are equal to 1 mg. Just turn the bottle upside down over your drink and it slowly drips through the dosing cap, like this.
They are particularly perfect for newbies starting low and going slow.
For those who need a higher amount to feel the effects, it's hard to beat the value of this product. Each $55 bottle contains 27 ml, or about 800 drops.
They are colourless, but unfortunately that's where their inconspicuousness ends. The drops are quite bitter, especially when using more than a few. We've found they work well with drinks that have a strong flavour, such as coffee. One of our favourite mixes is with peach Perrier—low calories and lots of flavour.
These drops are also great to experiment with mixing your own cocktails, like a cannabis Caesar, with a buzz similar to other cannabis beverages. The effects hit fairly quickly with an offset of a few hours.
Veryvell drops are packaged smartly, in classy glass bottles inside a recyclable cardboard cylinder.
— David Wylie & Jenny Neufeld
---
© Copyright 2020 Okanagan Z. | About the oz.
Report a Typo or Inaccuracy
We strive to avoid typos and inaccuracies. However, on occasion we make mistakes. We value your contributions and help in correcting them.