Features
Canadian cannabis industry failing at social responsibility
Published on September 29, 2023 by David Wylie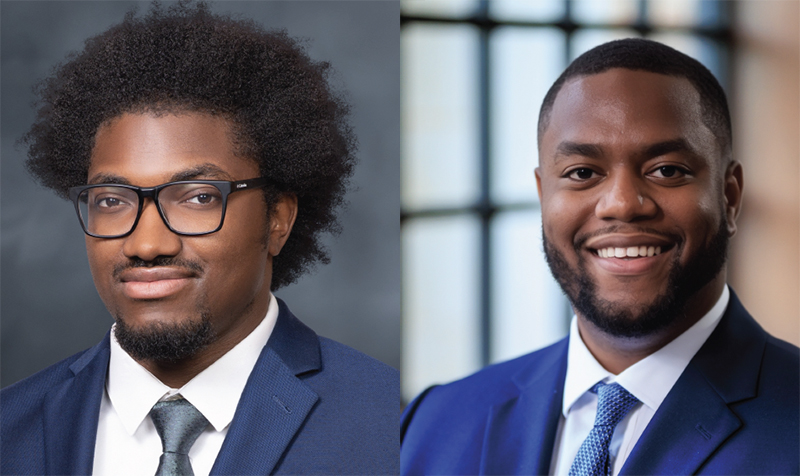 Cannabis companies have been using black and brown faces for public relations gains, rather than legitimately helping them, says a newly released social responsibility report.
This year's 'Social Responsibility in the Cannabis Industry' report panned most corporate cannabis efforts toward helping people hit hardest by the war on drugs.
"It's disheartening to see companies parade Black and Brown faces, celebrating our worth, yet turning a blind eye to our communities," says project researcher Cameron Gaskin.
"An industry that rose on our shoulders now uses us as mere billboards."
A number of large Canadian companies, including Aurora, Canopy, Hexo, High Tide and Tilray, were held up as examples of Canada's overwhelming silence on the wrongs of the past.
Completed through California-based Cage-Free Cannabis, the comprehensive research project looked at 20 prominent North American cannabis companies and their publicly stated social responsibility initiatives. Researchers used a proprietary scoring system that quantifies the impact of a cannabis company's socially equitable behaviour within the context of the century-long cannabis prohibition.
"This project was a chance for me to play a part in shaping the change I wanted to see in the industry," says project researcher Justice Wahid Cotton.
"Social responsibility won't just happen on its own. It requires intentional actions to ensure these values are upheld. It takes even more effort to ensure follow-through and to constantly assess if these actions produce the desired outcomes."
Canadian cannabis industry players ranked
Here is a summary of how the report describes nine companies that have operations and/or close connections to Canada, in order of worst to best. They are among a total of 20 companies examined in the 59-page report.
Organigram Holdings
Business above all appears to be Organigram Holdings' driving force.
"Organigram has been employing an aggressive merger and acquisition strategy to solidify its place in the industry," says the report.
"From the composition of its executive team and board of directors, it is clear that Organigram has a focus on returning value to its shareholders—and has a small track record evidencing financial commitment to equity. Organigram has no social responsibility programs and has not been found to donate to any organizations that work on related issues."
Score: 1
Charlotte's Web
Known for its focus on medical cannabis, Charlotte's Web has aimed its efforts at veterans and women—but it's done little for communities most impacted by the war on drugs.
"In 2020, after the murder of George Floyd, the company released a commitment to ten actions that would support the Black community, including hiring programs, supply chain diversification, mentorship, and more. That 2020 statement included these vows: 'We stand with Black Lives. We see you. We are listening. We are taking action. We will be accountable.'"
"We have yet to see if those words are true as no impact report or accountability metrics have been posted since," says the report.
US-based Charlotte's Web grows cannabis in Canada, including outdoor cannabis in the Okanagan Valley.
Score: 3
The Green Organic Dutchman—TGOD
Recently merged with BZAM, The Green Organic Dutchman focuses on sustainability, and centres its corporate identity around that pillar.
"The Green Organic Dutchman has made strides to consider both the environment and the community that it operates in. What is concerning is that TGOD does not have any programs related to equity, justice, or repair whatsoever," says the report.
"While this is in keeping with a larger Canadian silence, we would hope that, as TGOD matures, the company begins to focus on reparative measures that relate to people, as well as land."
Score: 4
Hexo
It may be a leader in being green, but Hexo ignores social responsibility.
"Hexo is clearly aware of the impact cannabis companies can have on sustainability—and determined to set itself apart from competitors on this basis. In spite of being leaders in sustainability, unfortunately, Hexo Corp continues the trend of Canadian corporate silence on equity, justice, and repair."
The report continues: "Hexo's environmental efforts show that companies have the potential to address issues other than profit, and to do so with creativity and intention. Like many other Canadian companies, Hexo Corp appears to engage with its surrounding community to be a good neighbour, but the company lacks any direct action when it comes to social responsibility."
Score: 4
High Tide
Large cannabis retail chain High Tide has a relatively diverse ownership, board of directors, and C-suite—but that's not enough on its own.
"One of their five directors is Chief of the Opaskwayak Cree Nation, which is an important inclusion, given the history of First Nations peoples in Canada," notes the report in a rare bit of praise.
"Beyond its leadership diversity and creation of jobs in the cannabis industry, High Tide appears not to have taken any actions to address the harms of the war on drugs. Representation is always good, but representation alone does not create lasting change."
"Though the company's ownership is admirably diverse, we fail to see how that diversity has led to business practices that support communities affected by the War on Drugs. The absence of a social responsibility program that targets BIPOC populations indicates that representation in ownership does not always lead to equitable practices in a company."
High Tide has also made discounted cannabis available through its stores, which is a plus, says the report.
Score: 6
Aurora Cannabis
Aurora "does not pretend to care about social responsibility," the report says bluntly.
"The company seemingly embraces the industry belief that corporate social responsibility is a drag on profits," says the report.
"Aurora also engaged in union-busting. The anti-union sentiment is standard across large corporations, regardless of industry, but aggressive union-busting that triggers a lawsuit is an emerging pattern for cannabis companies of this size."
Score: 6
Tilray
While Tilray has invested in several social responsibility initiatives, it emphasizes medical cannabis and profit more than social responsibility.
"Tilray's operations now depend on the United States more than Canada, or any other country, but Tilray does not engage in significant reparative action on either side of the border," says the report. "Unfortunately, Tilray embraces the values of many publicly-held corporations: strictly profit-focused. (Note: Tilray has yet to be profitable.)"
It has also been found to have been union-busting.
"Discouraging employees from unionizing is not new, in cannabis or elsewhere, but union-busting in the context of Tilray's silence on social responsibility speaks volumes about it as a company."
Score: 7
Canopy Growth
Canopy Growth scored above the average, having in the past engaged in reparative justice work. However, those efforts are diminishing.
"Technically, Canopy has invested money in BIPOC-owned and -led businesses and brands. Those brands are run by celebrities, however (e.g. Snoop Dogg), and these investments do not form part of any broader reparative strategy. Canopy also has a partnership with Martha Stewart, who is indeed formerly-incarcerated, but Stewart does not fit the traditional definition of a person who needs help reintegrating into society, and their partnership shows no signs of recognizing that aspect of Stewart's past. These partnerships could be harnessed in service of equity, justice, and repair, but they appear to be exclusively focused on profit."
That said, Canopy has never been profitable, adds the report.
Score: 11
Cookies
A cannabis industry darling, Cookies had set itself far apart as a brand—that is until it was hit with multiple lawsuits.
The minority-owned company was one of the highest scoring by vocally recognizing the racist harms of the War on Drugs and their effects on the cannabis industry.
"Raising these issues, alongside the underdog story of an aspiring rapper like Berner, provides Cookies a measure of authenticity that is required to be a successful hip-hop/ streetwear-influenced cannabis brand. The company has backed that up with workforce development programs, Cookies U in Humboldt, donations to expungement initiatives, and investment in community."
The report notes there were warning signs the company was not as it seemed.
"What's alarming is that, in spite of those red flags, Cookies easily outperformed most of their peers."
Score: 24
Summary from the report
"We do not see many robust programs that seek to address the harm done by the war on drugs and its negative impact on communities of colour. It seems that, instead of addressing the problems brought about by the war on drugs and establishing equitable practices, companies have instead chosen to partner with black and brown faces for the benefit of public relations."
— Industry Overview, 2023 report by the non-profit arm of Cage-Free Cannabis
---
© Copyright 2023 Okanagan Z. | About the oz.
Report a Typo or Inaccuracy
We strive to avoid typos and inaccuracies. However, on occasion we make mistakes. We value your contributions and help in correcting them.