Features
Pot in the pandemic
Published on April 9, 2020 by Simon Gerard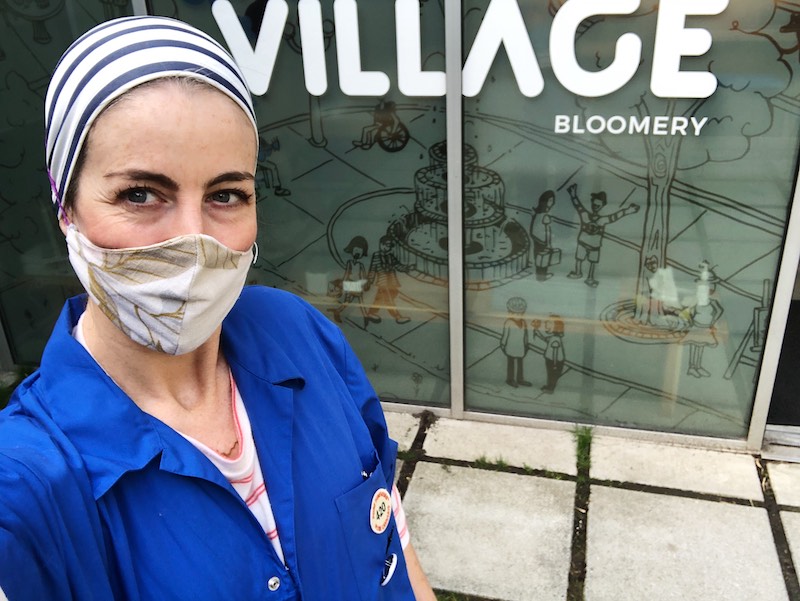 By Simon Gerard
Eighteen months into legalization and the cannabis retail experience isn't fully defined for both the retailer and customer. Retailers have to interpret and adapt to vague and changing regulations at national and provincial levels. Customers are generally in the dark on regulations, which stand between them and purchasing cannabis. And both retailers and customers are fundamentally new to selling and buying legal cannabis.
Now a month into the COVID-19 pandemic, the government, cannabis retailers and their customers have been dealing with a whole new set of challenges caused by a global pandemic.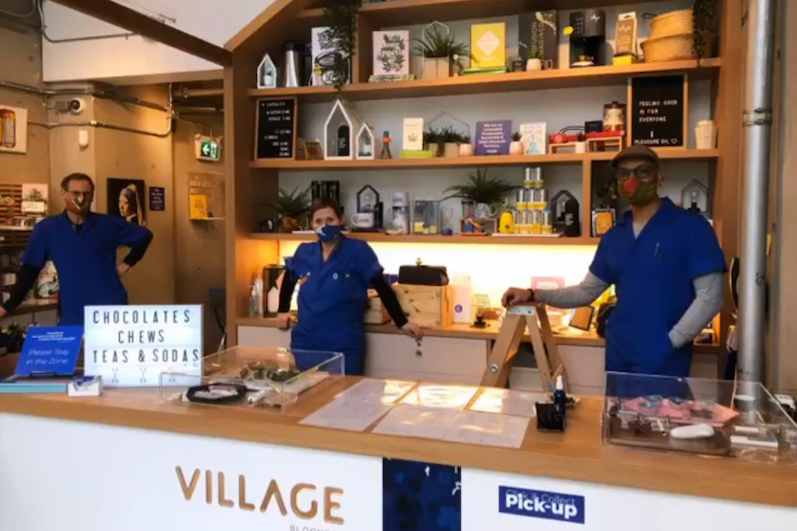 Cannabis was deemed an essential service by B.C.'s provincial government, with retail stores needing to follow orders from the provincial health officer to ensure physical distancing and enhanced sanitizing measures are in place. Village Bloomery, a legacy and legal cannabis retail shop found in Kitsilano just outside of downtown Vancouver, has been doing an excellent job of informing their customers through social media on COVID-19.
Content creator Unity Margeurite, who's in charge of procurement at the Village Bloomery, discussed her experience dealing with the pandemic online and in-store.
Adapting to COVID-19 online and in-store
The Village Bloomery has been responding to COVID-19 fast and frequently on social media. They're known in the cannabis community for caring about their customers. Through their Instagram they created posts and many 'stories' showing what they're doing in-store to best serve customers safely. They also added a feature story on their Instagram profile that showcases all their COVID-19 related content for people that missed the live stories.
"This is a challenging time for retailers staying open for various reasons. Working in cannabis we're already accustomed to constant pivots, creating a retail environment during COVID-19 is another pivot," says Marguerite. "We've set up our store to function and be welcoming during this time while maintaining the requests from the government to maintain physical distance between each of the staff members and the visiting customers."
They've reduced their days and hours, along with the public space within their location. They closed their 'Flower Shop' secondary room and extended their front counter space. Only two customers are allowed in the store at a time. Extra effort has gone into sanitation and limiting any physical interaction. They also offer "Click & Collect," now letting people browse and order online for a quick and easy in-person pickup. To keep potential visitors informed, the Village Bloomery website has a pop-up on COVID-19 and they created a Google Business post on COVID-19 for anyone that Googles them.
Cannabis trends and stockpiling
Once social distancing and staying at home was being recommended, headlines of people stocking up on cannabis started making rounds. Marguerite saw this first-hand:
"(The cannabis stockpiling) was very interesting to witness. The first week of March, our sales were consistent with previous weeks. Then March 10 to 12 our sales dropped, there was a sense of people staying in more. Then starting March 13 our sales began doubling and tripling. This trend has continued."
"The popular products have shifted and the people visiting our store have also shifted," says Marguerite "We no longer have tourists visiting, and this demographic was common for us since we are consistently listed as one of the best cannabis stores in Vancouver. We have many new consumers coming in looking for something to ease their anxiety, for sleep and to get high for the first time.
"A few items performing very well are the Daily Special 15 grams and Pure Sun Farms Ounce.  People are looking to purchase larger amounts of dried flower at a lower price point. This fits their budget and allows them to hunker down longer without needing to restock. This being said, we're also noticing that our top-shelf brand Whistler is selling faster than it has previously.
"Our gel caps, tinctures and edibles are more popular. Many people live in apartments and smoking is not an option. As well as we're aware this is a respiratory virus, so people are making different choices around their consumption."
On safer consumption
Chatting about safer consumption and smoking, Marguerite had a few points: "This is the time to learn how to roll your own joints and to not share them. I recommend stocking up on the tools needed for rolling like papers, filters, grinders, pokers, and trays. That being said, a dry-herb vaporizer is a safer way to smoke your cannabis. It will also be less intrusive on your neighbours if you live in close quarters. This is the time to invest in one. Personally, my next self-isolation purchase will be the Levo oil infuser. I'm spending more time at home and I'm ready to learn how to infuse my own oils to make topicals and infused food. With COVID-19 affecting people's respiratory systems and income, making your own edible and topical products can benefit your lungs and budget."
Cannabis buying tips during COVID-19
Marguerite shared some quick tips on safely purchasing cannabis: "Be kind and respectful to everyone. We're all experiencing uncertainty.
"When using retail services, arrive prepared to reduce your time in-store and the need for extended dialogue. We always love to chat but, unfortunately, we need to avoid doing it in person. Use Click & Collect so your visit is sweet, easy and quick. And remember these workers are putting themselves at risk to serve you, please remember to give thanks and tip when possible, whether it's a budtender or anyone else providing essential services during this time."
Subscribe to the oz. newsletter
Stay connected to the latest cannabis news
---
© Copyright 2020 Okanagan Z. | About the oz.
Report a Typo or Inaccuracy
We strive to avoid typos and inaccuracies. However, on occasion we make mistakes. We value your contributions and help in correcting them.