Features
While some profit from his name, Rick Simpson is down on his luck
Published on November 17, 2023 by David Wylie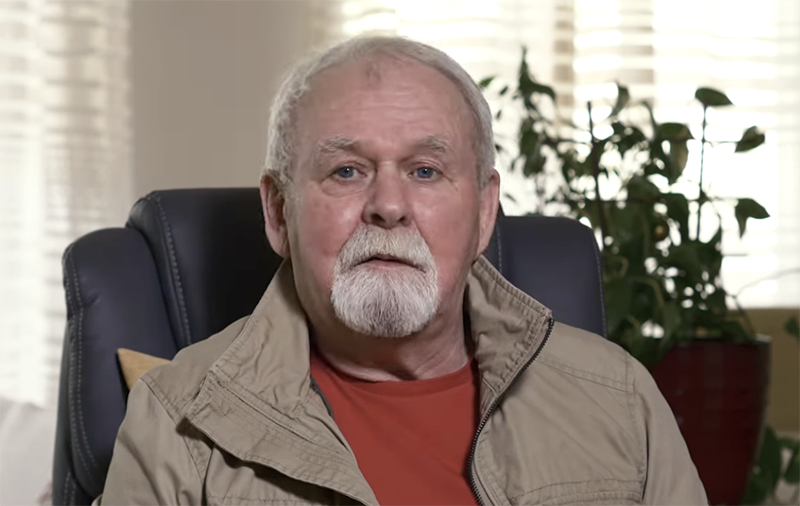 Known as 'RSO,' Rick Simpson Oil is now widely available in Canada—where it originated.
Ironically, while cannabis producers and scammers profit off both his recipe and name, Rick Simpson is struggling through a financial crisis after suffering a stroke in 2018 that left him paralyzed on the left side.
"The doctors didn't think that I was going to walk again," says Simpson in a video. "But slowly I've been recovering. I hope in the near future to be back to normal again."
The invention of Rick Simpson Oil
Simpson's life changed years ago when a workplace accident left the former engineer from Nova Scotia with severe tinnitus. He used his oil to relieve his symptoms after running out of traditional options.
Simpson eventually achieved global visibility as an activist for growing cannabis, producing oil, and making it available for free to those who needed it as a natural remedy. Simpson made the recipe for RSO accessible on his webpage in 2004, but he did not patent it.
He travelled the world lecturing to raise awareness about cannabis and its healing properties. Simpson is currently living in Zagreb, Croatia.
"After years of advocating for people's rights to heal themselves using natural remedies, more specifically cannabis oil today widely known as RSO—Rick Simpson Oil, which a great number of people around the world are using to either cure or help regulate many different health conditions," says the family, "Rick is now in need of some kindness from all of you who are willing and able to help."
Simpson's wife, Danijela, is his sole caregiver. They are fundraising to help pay for his medical costs and are asking those who can help to buy one of Simpson's books or donate at simpsonramadur.com.
"Rick has come a long way in the last two and a half years but despite all human efforts to meet and keep up with all of Rick's medical needs, Rick and Danijela are now facing immense financial challenges," says the family.
Scammers using Rick Simpson name
Meanwhile, Simpson is also having to fight scammers trying to profit off those who are vulnerable and facing health crisis. Recently he even had to respond to false reports of his death, which he says are "greatly exaggerated" during a video message on the GoFundMe campaign.
"Most people know that my name has become very well-known worldwide, and there are people out there that think I'm a rich man. As you can see that's not the case," says Simpson.
"At the present time there are many people out there selling oil and using my name, or they're putting out oil and calling it RSO, but it's not RSO. I just wanted to warn the public that this is going on so please be very careful. Don't waste your money."
He says RSO is made from strains of strong Indica and has nothing to do with CBD.
The only two sites officially associated with Simpson are phoenixtears.ca and simpsonramadur.com.
---
© Copyright 2023 Okanagan Z. | About the oz.
Report a Typo or Inaccuracy
We strive to avoid typos and inaccuracies. However, on occasion we make mistakes. We value your contributions and help in correcting them.