News
New flavour of Deep Space from Canopy Growth
Published on November 3, 2021 by oz. staff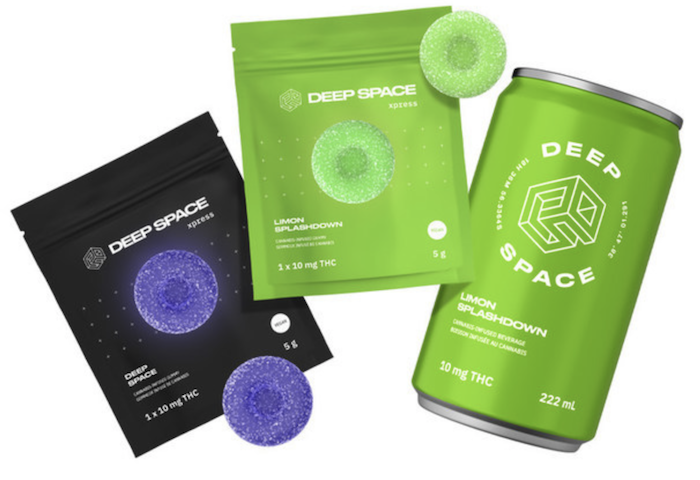 A new flavour of Canopy Growth's Deep Space drink is about to lift off.
The Ontario-based LP announced Limon Splashdown, a lemon-lime flavour drink it's adding to the Deep Space brand. The original 'cola' flavour will still be available.
  • RELATED: Deep Space cola review
Canopy is also adding its first single 10mg THC gummy to its portfolio, called Deep Space XPRESS.
The company says 10mg THC drinks account for 45 per cent of total infused-beverage sales in Canada. Deep Space is in the top 5 overall drinks.
Meanwhile, cannabis-infused gummies account for more than 71 per cent of all edible sales in North America.
"Since its launch in 2020, Deep Space has quickly become a beloved beverage brand. We are excited to introduce additional flavours and formats that deliver the potency and pucker power that Deep Space is known for," says Canopy vice-president of beverages and edibles Tara Rozalowsky.
"We are proud to launch our first ever 10mg Deep Space XPRESS gummies in Canada, which uniquely positions Canopy to capture market share as consumers look for products that deliver on both great taste and desired effect."
---
© Copyright 2021 Okanagan Z. | About the oz.
Report a Typo or Inaccuracy
We strive to avoid typos and inaccuracies. However, on occasion we make mistakes. We value your contributions and help in correcting them.