Reviews
Assorted Gummies by Blast
Published on November 17, 2023 by David Wylie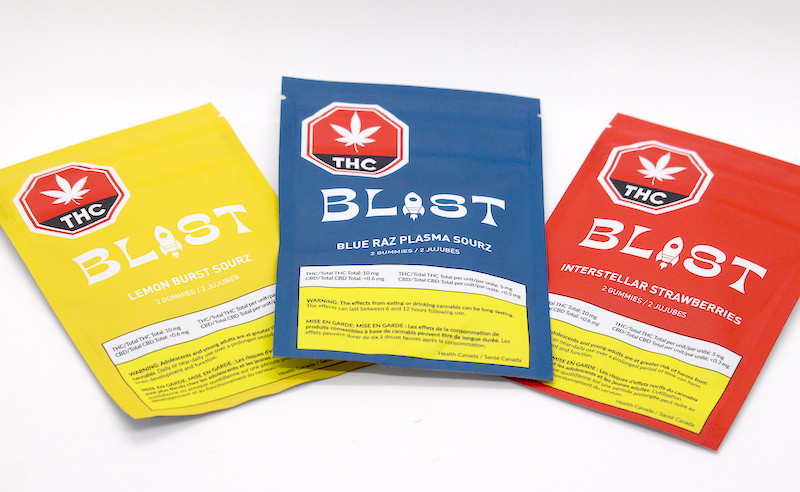 These gummies are less a blast and more of a crash landing.
All three flavours of Blast gummies we tried—Lemon Burst Sourz, Interstellar Strawberries, and Blue Raz Plasma Sourz—suffered from the same flaws: terrible texture and a soapy taste.
The only thing these gummies have going for them is the fun logo. Initially, I thought the Blast gummies themselves might be rocket ship shaped based on the branding, but I realized quickly that was giving them way too much credit for effort.
Each bag comes with two small square shaped 5mg THC gummies, totalling 10mg THC per bag.
When chewed, they break up into small rubbery bits. Each kind is a different variety of soap flavour.
If I had to choose one that tastes the least like getting your mouth washed out with dish detergent, it's probably strawberry.
Do yourself a favour and avoid these just to save a few bucks, as they're not even that cheap at $4.99-$5.99 each.
They're produced by Elevate Wellness.
---
© Copyright 2023 Okanagan Z. | About the oz.
Report a Typo or Inaccuracy
We strive to avoid typos and inaccuracies. However, on occasion we make mistakes. We value your contributions and help in correcting them.