Reviews
K-Town Kish by Okanna Craft
Published on September 17, 2021 by David Wylie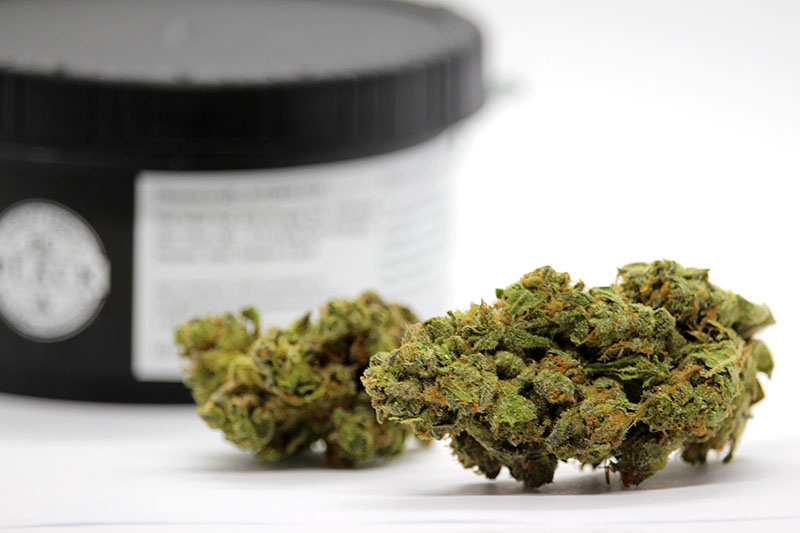 K-Town Kish is an homage to Kelowna.
Released under the BC Black label, it's grown by micro-cultivator Okanna Craft.
Opening up the nitro-tin, the scent was surprisingly muted. It does intensify when the buds are ground up; they are rock-solid but still nicely sticky. There is a woodsy herbaceous scent.
Taste-wise, pulling on a joint before lighting it gives a minty basil flavour. Once it becomes smoke or vapour, the taste is peppery and pleasant; the ash burns grey.
K-Town Kish delivers on its promise of an intense high.
The Indica Hybrid disappointingly came in about half a gram underweight. Though the buds inside were beautifully trimmed and a nice size.
The cultivar clocks in at 21.4% THC and 2.65% total terpenes (they are unique ones, Ocimene, Farnesene, and Trans Caryophyllene).
The tin has a handy QR code on the bottom that links to info and photos, including:
Master Grower, Travis Tully at Okanna Craft had always been interested in gardening and growing plants. In the early 2000's, He transitioned his few outdoor plants indoors, experimenting with different lighting and growing techniques to maximize potency. Around 2010, back and knee issues caused him to gain his medical license and he decided to set up a dedicated grow room. From there, the team at Okanna Craft have continued to scale up their production, making each crop better than the last.
About the strain
K-Town Kish is a cross between Kish and Godsbud. This strain was hand-crafted from a legacy grower and used as one of Okanna Craft's pioneer plants on which they based their Micro Cultivation facility. This strain is versatile, with the potential to offer smokers an uplifting, fully-functioning high when used moderately; however, heavy hitters and those who use K-Town Kish vigorously will notice an intense high that lasts at length. Enjoy its fruity, floral nose and taste.
---
© Copyright 2021 Okanagan Z. | About the oz.
Report a Typo or Inaccuracy
We strive to avoid typos and inaccuracies. However, on occasion we make mistakes. We value your contributions and help in correcting them.