Reviews
Tropical Mix CBD Gummies by Nowadays
Published on January 27, 2023 by Jenny Neufeld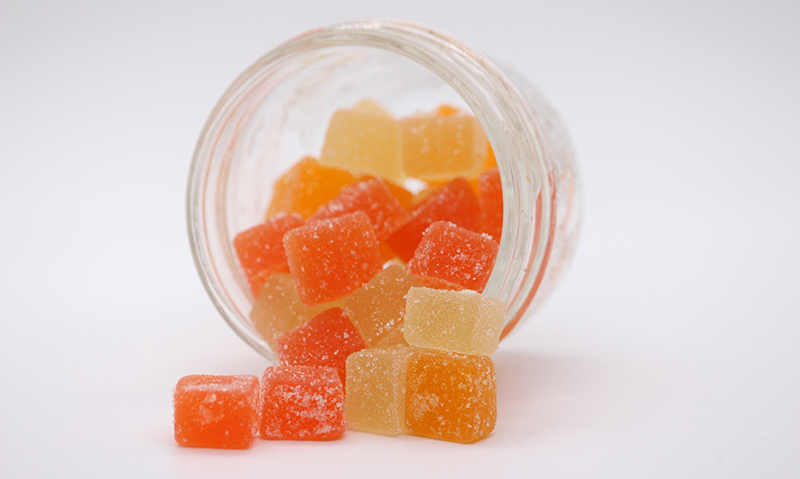 Tropical CBD gummies from Nowadays are like a sweet little staycation.
Each brightly coloured cube provides 20mg of CBD along with its fresh and citrusy sweetness. You get some variety with three different flavours in the pouch; mango, passionfruit, and golden pineapple. 
There are 30 gummies in a bag, for a total of 600mg of CBD. They cost about $35.
Nowadays is a subsidiary brand of Pure Sunfarms, so like their other gummies, these are vegan and fruit forward. Though the flavours do lack a bit of distinction, perhaps because they mingle together in the package. 
The bitterness that comes from the cannabis distillate is detectable but not overpowering. It does seem like it is more difficult to mask in CBD gummies, perhaps because of the larger doses of the cannabinoid.
Final thoughts
These will be a repeat buy and I would like to try the berry flavour mix they also have available.
---
© Copyright 2023 Okanagan Z. | About the oz.
Report a Typo or Inaccuracy
We strive to avoid typos and inaccuracies. However, on occasion we make mistakes. We value your contributions and help in correcting them.