News
Pistol and Paris robbed of 120 kilos in smash and grab
Published on July 19, 2023 by David Wylie
Thieves targeted Pistol and Paris, robbing them of over 4,200 ounces of cannabis in a smash and grab.
The company contacted the oz., asking for help to spread the word in hopes of identifying those involved in a brazen early morning robbery July 18.
A black truck crashed through the fence at the facility in Agassiz, BC, a small community in the Fraser Valley. Several people then broke in and cleaned the company out of product, including their upcoming new drop.
"The licensed legal cannabis facility I work for was hit by robbers," says Bradie Sparrow, marketing manager at Pistol and Paris.
"They smashed through the security fencing with a truck, breeched our facility and stole 120 kilograms of bulk, unpackaged legal cannabis. We truly hope this product can be recovered," she says.
In the legal market at face value, it would be worth upward $1 million.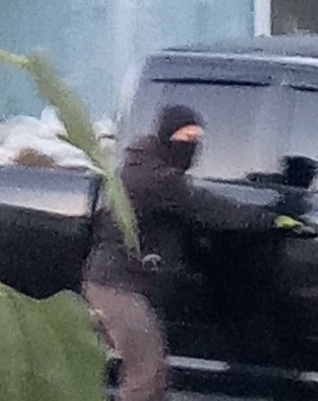 RCMP investigating cannabis theft
RCMP Sgt. Mike Sargent tells the oz. that police responded at about 5:15 a.m. to the property on the Lougheed Highway. He says two men dressed in dark clothing rammed the gate in a dark coloured Dodge Ram pickup truck.
"The two men were then able to forcibly gain access to one of the storage outbuildings on the property," says Sargent.
The suspects fled westbound toward Mission on Highway 7.
The police investigation is ongoing, and anyone with information is asked to contact the Agassiz RCMP at 604-796-2211 or anonymously through Crime Stoppers at 1-800-222-8477 (TIPS).
Pistol and Paris wasn't insured for the loss.
Here's the video: https://t.co/tpRZ4h7MpT pic.twitter.com/u0RCH0hqmI

— David Wylie (@okanaganz) July 19, 2023
Pistol and Paris CEO Dylan King thought about quitting
King told the oz. in an interview last year that if it weren't for the facility he would likely have quit the industry altogether.
"It is so discouraging out there," he says.
"I'd maybe look at pulling out myself just because of the challenges. It's just fucking insane right now."
  • RELATED: Pistol and Paris to build their own micro-cultivation facility
The biggest difficulty he's facing as a cannabis brand is price compression, he says. But he expected a turnaround with the new grow op.
"When I have my processing facility built, I am going to be saving so much money on the cost of processing. Right now I'm breaking even sort of thing. Next year I'll be actually making money to pull a wage," he says.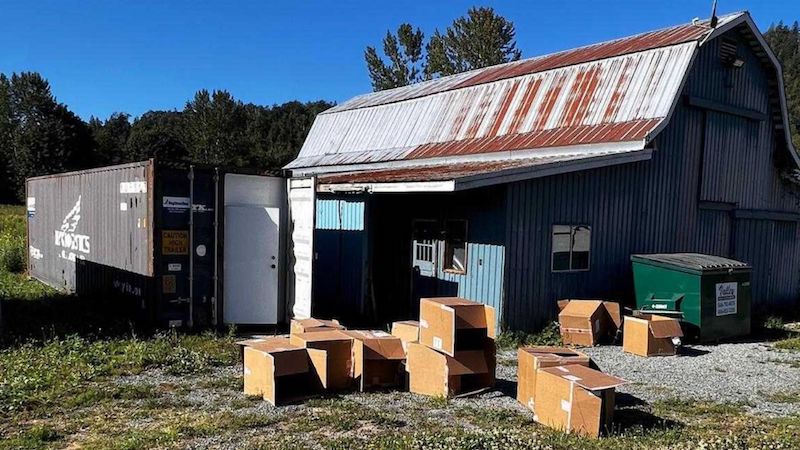 Orange Tingz, Pink Goo, Blackberry Breath stolen
Pistol and Paris says on its Instagram:
"After years of living with fear, legality finally gave us the option to work in Cannabis safely. This should not be happening. The theft included our remaining Orange Tingz, Pink Goo and Blackberry Breath inventory, plus our upcoming Notorious drop. Setbacks in production and delivery are unavoidable."
The company has applied to trademark the phrase "Legacy to Legal" and markets products with a helicopter and Lamborghini.
They built their name selling cannabis grown by other micros under their branding, such as JBuds and Verte West. Their product lineup includes dried flower and pre-rolls with names like Pink Goo and Pink Panties, as well as Orange Tingz and Blackberry Breath.
—
Last updated July 20 with comment from RCMP.
---
© Copyright 2023 Okanagan Z. | About the oz.
Report a Typo or Inaccuracy
We strive to avoid typos and inaccuracies. However, on occasion we make mistakes. We value your contributions and help in correcting them.