News
Pistol and Paris to build their own micro-cultivation facility
Published on November 30, 2021 by oz. staff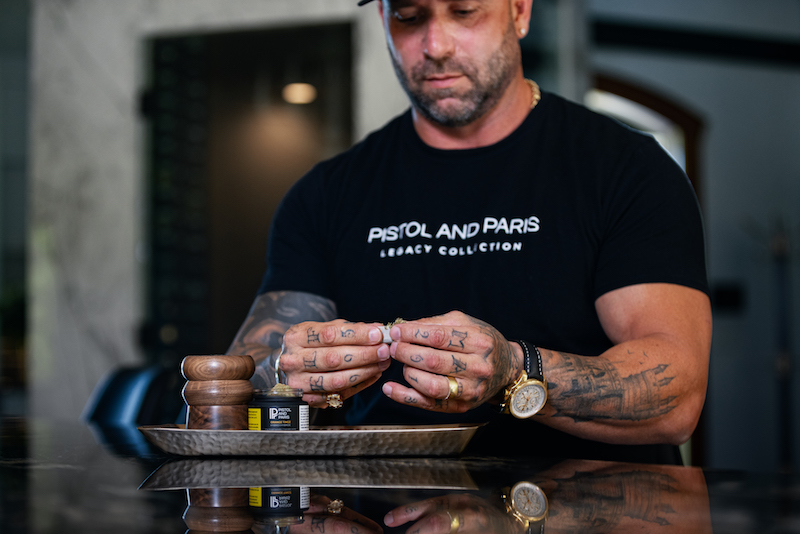 Pistol and Paris have won approval to open their own micro-cultivation facility.
Currently, the BC cannabis brand doesn't grow its own; rather Pistol and Paris distributes weed grown by small cultivators, including JBuds and Verte West.
The company has now received municipal approval from the District of Kent for a micro in the community of Agassiz.
  • RELATED: Pistol and Paris flies to rescue flood victims
Pistol and Paris founder and CEO Dylan King tells the oz. that municipal officials were initially hesitant about the idea of a micro, but by the end of the process were impressed by the plan put forward.
The vote to re-zone passed unanimously .
"This was one of the bigger milestones in my life," he says.
It's the first micro approved in Agassiz.
Pistol and Paris has been gaining traction in the Canadian cannabis market, with distribution across several provinces. In BC, they've dropped a couple popular products, including Orange Tingz and Black Triangle.
Blackberry Breath pre-rolls have just become available, with more pre-rolls to follow—including Legendary Larry and Orange Tingz.
---
© Copyright 2021 Okanagan Z. | About the oz.
Report a Typo or Inaccuracy
We strive to avoid typos and inaccuracies. However, on occasion we make mistakes. We value your contributions and help in correcting them.