Reviews
Fruit Salad Pals by Palmetto
Published on January 20, 2023 by David Wylie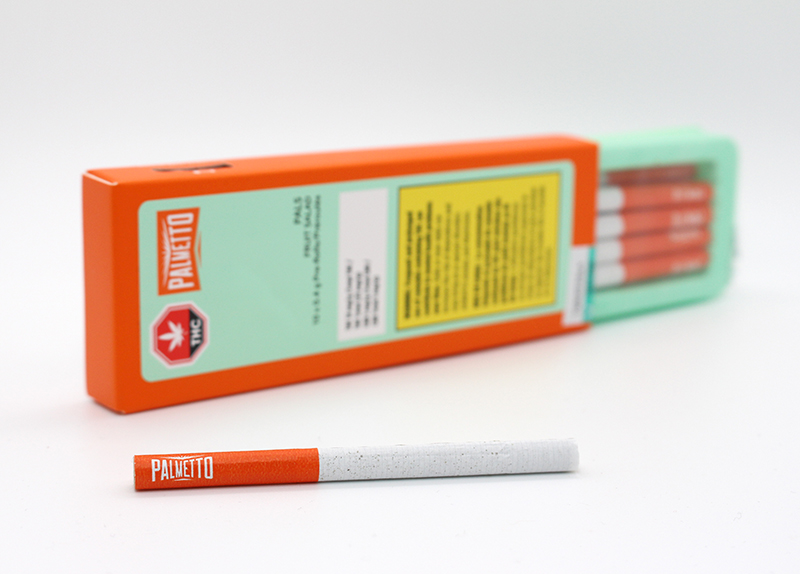 Trigger warning: Pals look a lot like cigarettes.
The orange filters and the cigarette papers used in the pre-rolls are almost jarring for an ex-smoker like me.
Palmetto's pre-rolls, called Pals, look a lot like Redecan's Redees. They're thin, straight-rolled, and have a long cardboard filter. They also smoke similar.
Pals packaging has a way of feeling both cheap and expensive at the same time.
The rectangular orange box has a finicky plastic mechanism on the side that you press and slide to open. It takes some finagling the get it to work.
The sticker label has a big air bubble under it, which is a small thing but is an indication they haven't got the process dialed in yet.
The joints smell sweet and sour.
However, that smell doesn't come through at all in the flavour. Rather they taste like burning paper.
Fruit Salad Pals cost about $22 for a pack of 10 pinner joints. They're 23.3% THC.
Verdict
While the convenience and price are good, the smoke is unsatisfying.
---
© Copyright 2023 Okanagan Z. | About the oz.
Report a Typo or Inaccuracy
We strive to avoid typos and inaccuracies. However, on occasion we make mistakes. We value your contributions and help in correcting them.