Features
What caught your interest in 2022
Published on December 30, 2022 by oz. staff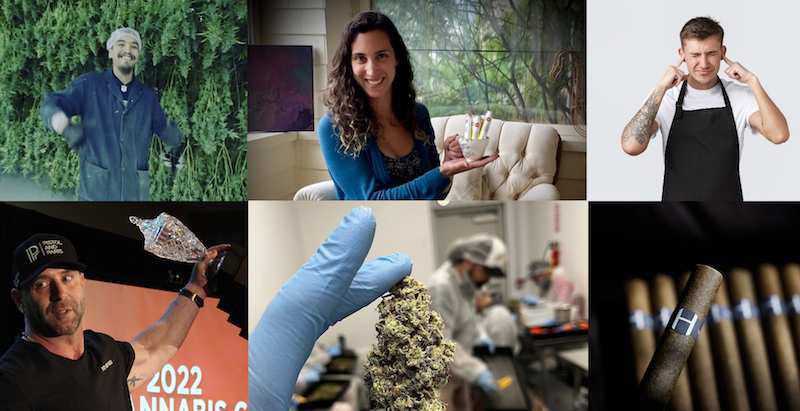 It's been another notable year in cannabis, with lots of news, views, and reviews.
As 2022 comes to a close, we take a look back at the stories this year that most interested you. We used a combination of metrics, including views and the level of engagement, to compile a list of the most popular stories of the year from the oz.
What you read
The most-read story on the oz. this year was our list of 5 Indigenous-owned cannabis companies to check out and try. Cannabis is an economic driver for Indigenous communities across Canada.
In the spring, the provincially run BC Cannabis Stores broke their own rules by contracting Pineapple Express, a third-party service. That controversial move drew the ire of private stores.
A survey by Brightfield Group revealed the question that annoys budtenders the most.
BC Craft Farmers Co-Op brass threw shade at the federal government with their letter: 'Legalization is nothing to brag about.'
Pistol and Paris won a tight race for this year's ARCannabis Cup.
In the summer, the striking BC government employees' union cut off cannabis supply for weeks.
Products that clicked
There was a lot of interest in Canada's first legal Infused Cannagar, the Buddy Homburg, which hit the market this summer.
Alien Jelly from FRESH drew interest as the first drop from Vancouver Island grower Island Canna in their BZAM partnership.
Edibles dropped below $3 for the first time when THC BioMed released infused cookies for $2.95.
And penis-shaped gummies from Censored Edibles came off as popular.
Our top three clicked reviews were:
Highly engaging
Columnist Darcy Nybo gave us a recipe for aging gracefully with cannabis, with Darcy's Cannabis Salve for Pain Relief.
We got to know Mariana Wolff of Cannabis Cottage in Penticton in her Q&A.
Leven Therapeutics is setting high organic standards, growing organic hemp on a 100-acre site in farm country near Guelph, Ont. We interviewed owner Andrew Baukham.
Bonus puzzle fun
Download a printable pdf of our Burning Question crossword puzzle. Find the answers here.
---
© Copyright 2022 Okanagan Z. | About the oz.
Report a Typo or Inaccuracy
We strive to avoid typos and inaccuracies. However, on occasion we make mistakes. We value your contributions and help in correcting them.